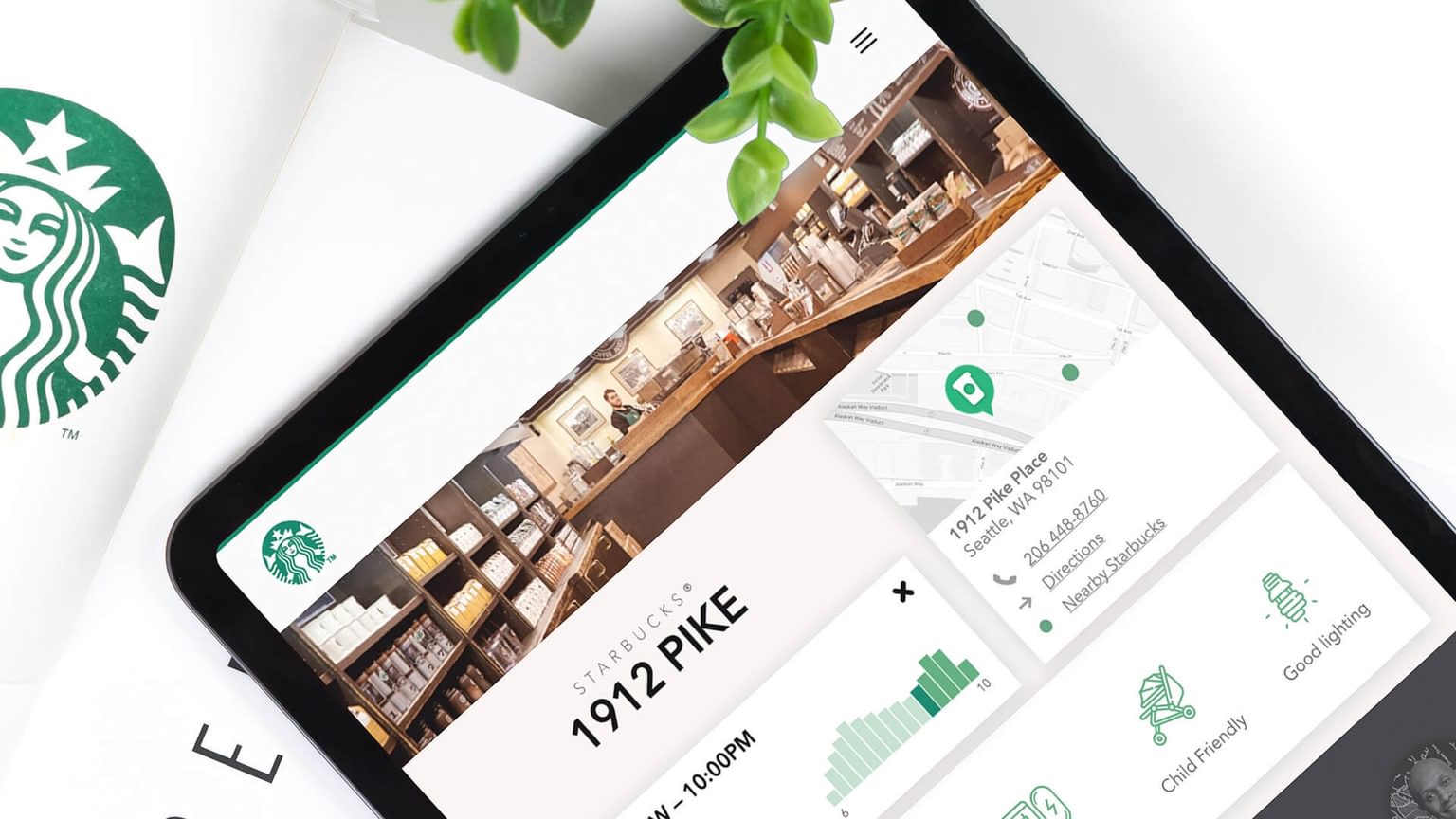 Innovation for the experience economy
.
Starbucks | Design Incubator
Category
Products & Services
Retail & Hospitality
Expertise
Appearance Mockups
Design Visualization & Storytelling
Experience Journey Mapping
Future Studies
Scenario Development
Trend & Drivers Analysis
User Experience Research
To accelerate human-centered innovation, Starbucks enlisted Teague to create a series of new, scalable concepts that would enrich its brand experience for customers, employees, and their local communities.
Challenge
A design incubator.
Starbucks' iconic reputation is in large part attributed to an unwaveringly consistent brand experience replicated in more than 30,000 locations worldwide. In 2018, the company's innovation team pivoted its focus from products to people, and called on Teague to create an innovation accelerator program with new ideas for strengthening human and community connections.
With a flair for humanizing technology, Teague's collection of innovative concepts tackle the core challenge of instilling personalized and localized components into the brand experience while upholding Starbuck's scalability prowess.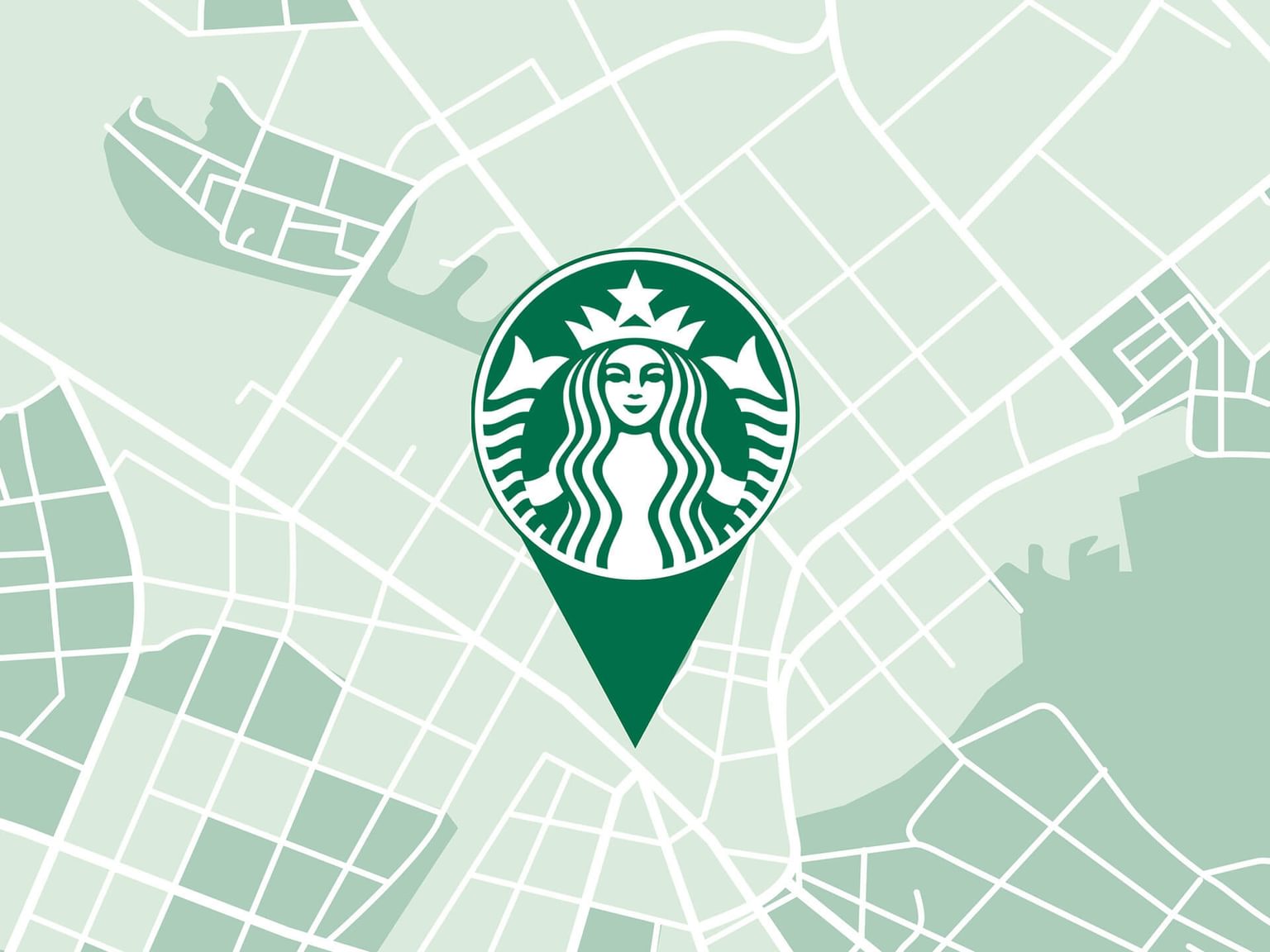 APPROACH
Local approach, global perspective.
A two-week intensive sprint kicked off in our common home base of Seattle, with concurrent on-site cafe and mobile app immersion to analyze user journeys and archetypes. The team identified specific touchpoints wherein personalization for customers and customer engagement for partners (Starbucks employees) could be enhanced. Leveraging our experience in food retail and insights from previous initiatives with the coffee icon, we synced research findings with business goals to focus on three key questions:
Customer experience vignettes were sketched out to illustrate target touchpoints for innovative opportunities. Prototypes—such as personalized, printed stickers for to-go orders—were created with rapid, scalable impact in mind, utilizing current technology within all Starbucks locations. The team's concepts also aimed to unify the digital and physical experience.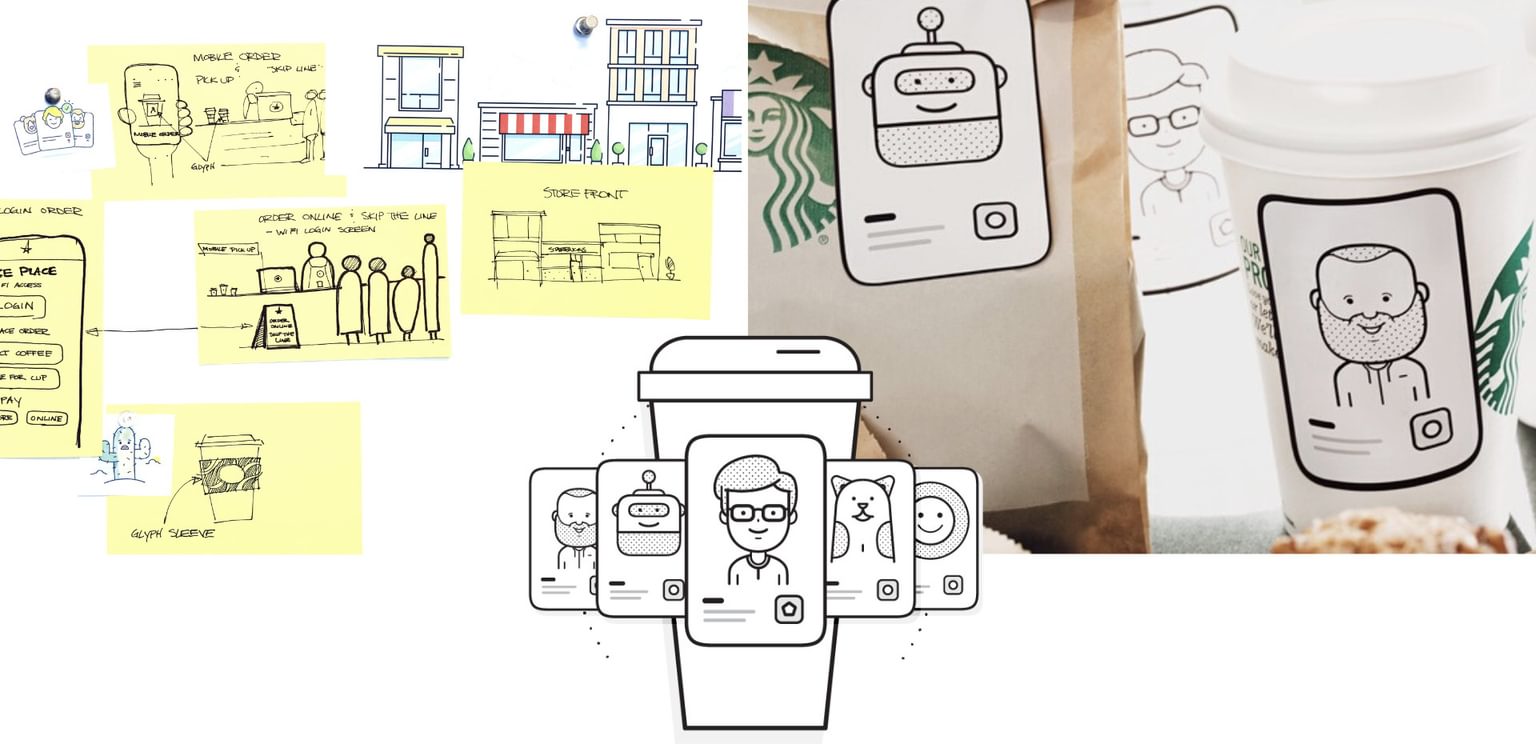 SOLUTION
An innovation exhibition.
The joint initiative resulted in a collection of 15 concepts designed to amplify the connection between Starbucks customers, partners (employees), and local communities.

Personalizing the brand experience (and making it fun), glyphs on printed stickers pose no disruption to operational efficiency and bring back the special touch of handwriting that was lost with some of the efficiency gains over the years.
The team supplemented a detailed innovation-accelerator booklet with an event hosted at Teague's design studio. In the style of an interactive art exhibition, more than 30 key Starbucks stakeholders were invited to view and provide feedback on the concepts, showcased in elaborate poster illustrations and prototypes that they could interact with. Inspired to discuss new ideas, attendees walked the floor and "voted" on concepts.
RESULT
Sparking movement.
Teague and Starbucks' joint initiative unlocked innovative opportunities not only through the specific collection of concepts delivered but by exposing the Starbucks innovation team to a fresh design-led perspective. With human-centered insights and business practicalities in mind, the team demonstrated possibilities for digitizing personal expression, globally scaling "localization" ideas, and realizing the equal importance of human connection for employees and customers. Sparking inspiration and accelerating movement, the project culminated in strategic prompts for the Starbucks innovation team to lean on. Teague continues its collaborative relationship with Starbucks.