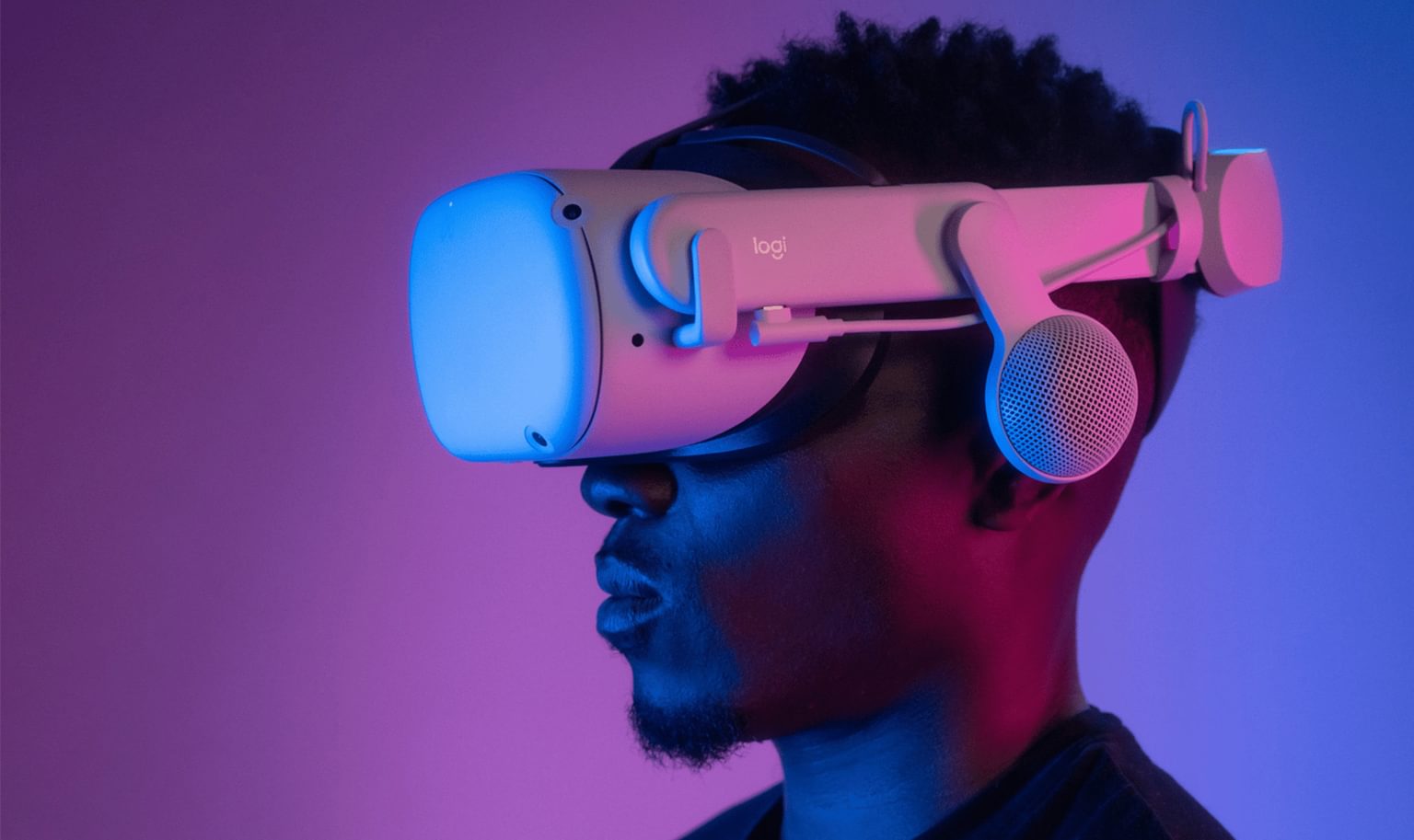 Next-generation immersive entertainment
.
Logitech | Chorus
Category
Expertise
Design Visualization & Storytelling
Documentation & Specification
Hardware Design
Prototyping & Simulation
User & Stakeholder Interviews
As the idea of the multiverse emerged into public consciousness, Logitech approached Teague to design its first audiophile-worthy metaverse product at a price point the everyday VR gamer could afford.
Challenge
Listening to the metaverse.
At the Connect conference in November of 2021, Meta announced their name change and rebrand as a metaverse-forward company. Awareness of virtual reality (VR) had been building steadily for years at this point, but Meta's clear and dramatic investment in the metaverse kicked off a rush of excitement for both users and other forward-thinking companies who saw a new market to serve.

It was around this time—Black Friday and Christmas of 2021— that the Meta Quest 2, Meta's VR headset (originally released as the Oculus Quest) began wowing a swath of new users with its rich visuals and dynamic games that got people moving. There was just one problem: Most Meta Quest 2 users were stuck relying on over-ear headphones or Bluetooth earbuds to incorporate audio into their virtual experience. Neither of those audio options were ideal, as both lead to irritation and distract from the immersive experience that the Meta Quest 2 is made for.

Logitech saw this need, approaching Teague to help design their first product dedicated exclusively to serving metaverse visitors: CHORUS; a high-quality audio attachment made to seamlessly fit the Meta Quest 2 VR headset.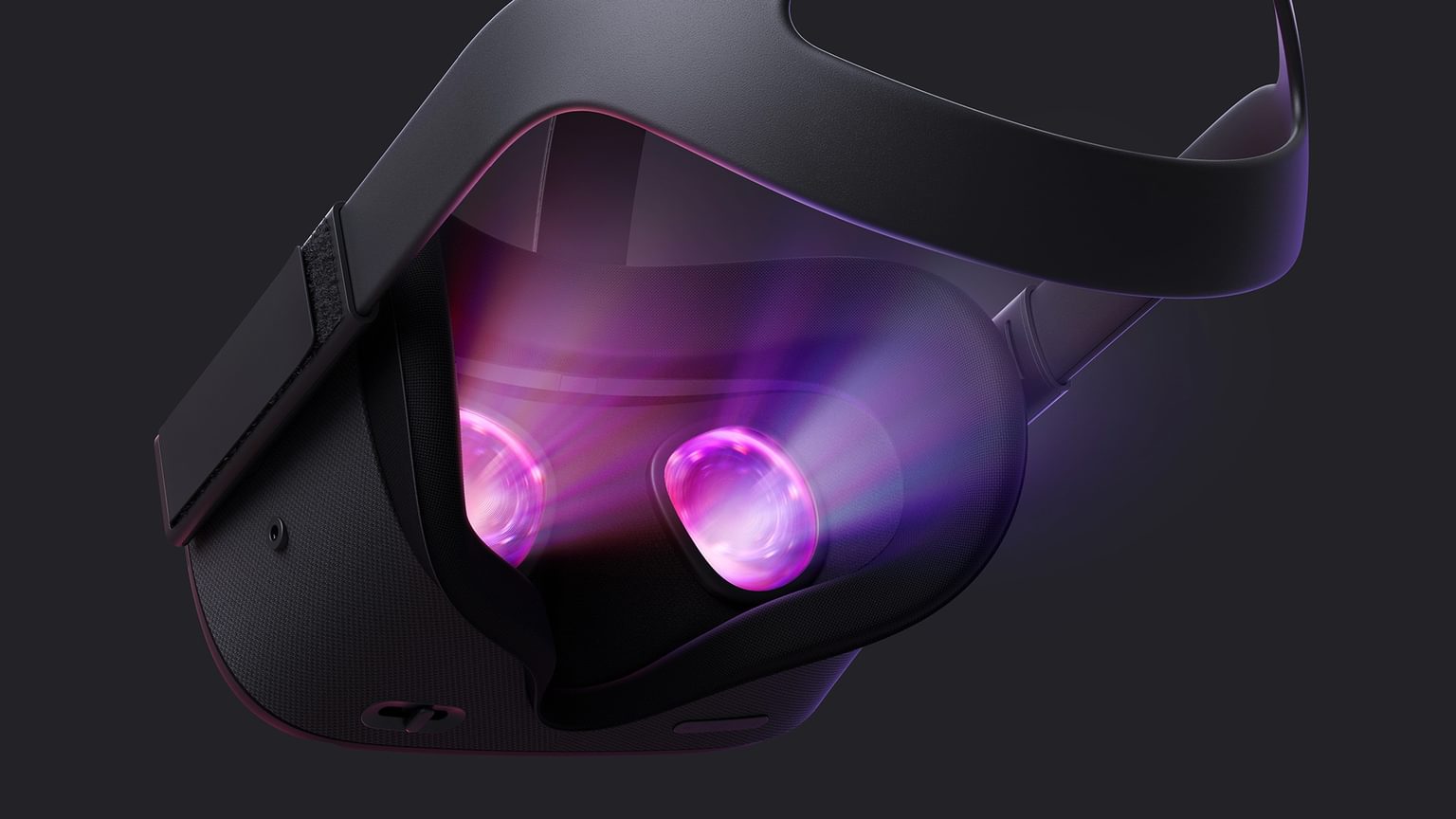 Approach
Natural movement, no sweat.
As the design process kicked off, the Teague team identified two major drawbacks that Meta Quest 2 users experience when they use headphones or earbuds. After analyzing user data and interviewing the Logitech team, we determined that the perfect audio solution would have to be free from heavy sweat-collecting surfaces, and the audio synchronization and quality would have to shine above the competition. Plus, to be accessible to the growing market of Meta Quest 2 users, the product had to be capable of being manufactured and sold at a reasonable price point. Finally, we also had to ensure the product meshed perfectly with the existing Meta Quest 2 headset, using the same design language, colors, materials, and finish—as if they were produced together from the very beginning.

Adhering to principles of human-centered design meant CHORUS needed to consider all sizes and shapes of ears, as we wanted to ensure that it would be an effective audio solution for the widest array of VR users possible. To achieve this, the design team conducted human factors research, compiling ergonomic data to include a range of eardrum positioning from 5th percentile female ears all the way to 95th percentile male ears. This data set was then digitally translated and used to make sure the acoustic driver in CHORUS was over the eardrum of that full spectrum of people.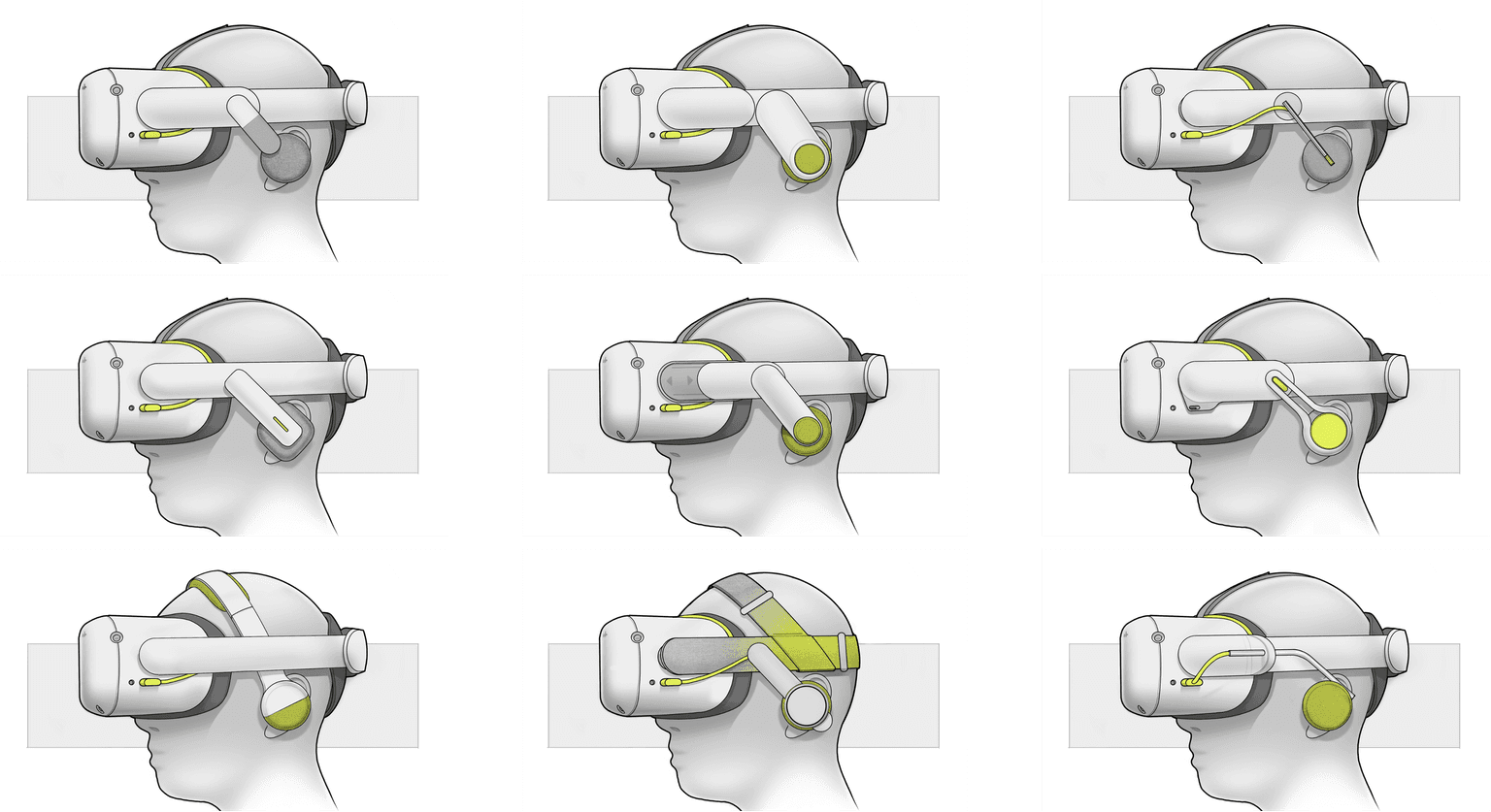 Weight studies were conducted to determine if the increased weight and balance of the headset would lead to neck strain or discomfort, leading us to make the device as lightweight as possible. User comfort was a priority when designing this product—knowing that many Meta Quest experiences involve active movement, we knew the audio solution should not impede user play whatsoever.
The natural human behaviors we observed were highly considered when designing the product's interaction features. For example, it was observed that research participants would remove their headphones halfway—off one ear—to better hear outside noise without fully removing their devices. We took this familiar motion into account, ensuring that the CHORUS speakers could flip up and back down with the same ease of a traditional over-ear headphone, and even integrated an automatic "mute" feature that is activated when one speaker is flipped up.
Further along the design process, we created prototypes to conduct assembly and installation observations, ensuring the final product would be simple to manufacture. Most importantly, we conducted functional prototype fittings with real gamers and other potential users to get their input before we settled on the final design.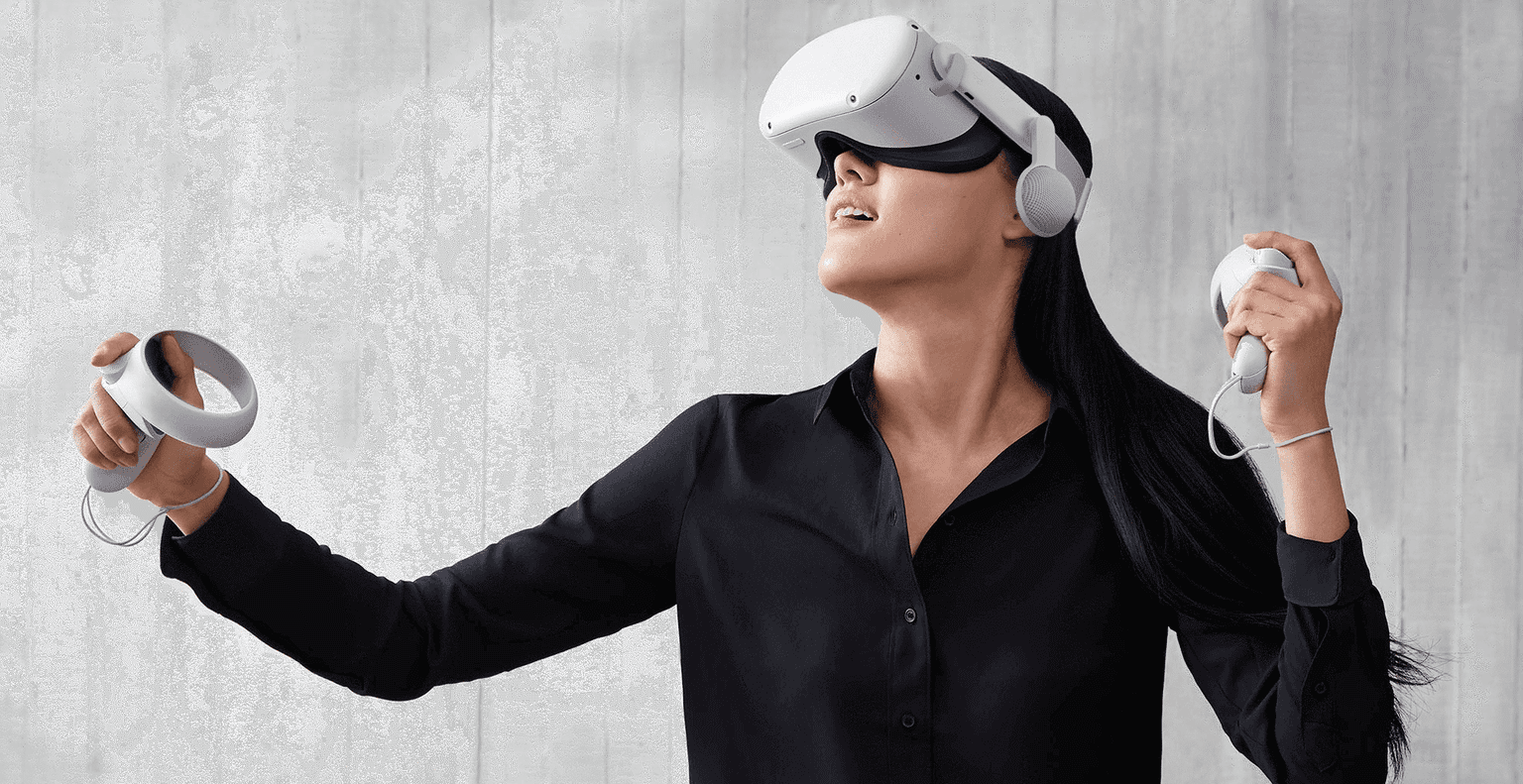 Solution
Extended reality for everybody.
CHORUS far surpasses the experience that headphones or earbuds can offer, being lightweight and designed specifically to integrate into the Meta Quest 2. Unlike traditional on-ear or in-ear devices, CHORUS hovers over the ear, amplifying and enhancing the virtual reality environment without creating sweaty contact points. This unique design feature enhances the realism of virtual reality and allows the end user to straddle two worlds at once—virtual and real—effectively merging them into one shared experience.
The final product's design emphasizes minimal technology inside, reducing vulnerabilities, the product's carbon footprint, and the purchase price for end users. CHORUS is built to last the entire lifecycle of the Meta Quest 2, eliminating the need for replacements and reducing environmental waste.
Our collaboration with Logitech furthers a vision of bringing people together in the Metaverse by making the profound experience more accessible, comfortable, and inclusive. Virtual reality may not be a 1-for-1 replacement for real life, but it's a valuable tool that can help support education, physical activity, relationships, and mental stimulation. With CHORUS, the Metaverse's experience is enhanced with this frictionless and immersive sound experience.