Creative play in the digital age
.
Paramount & Trackimo | NickWatch by Nickelodeon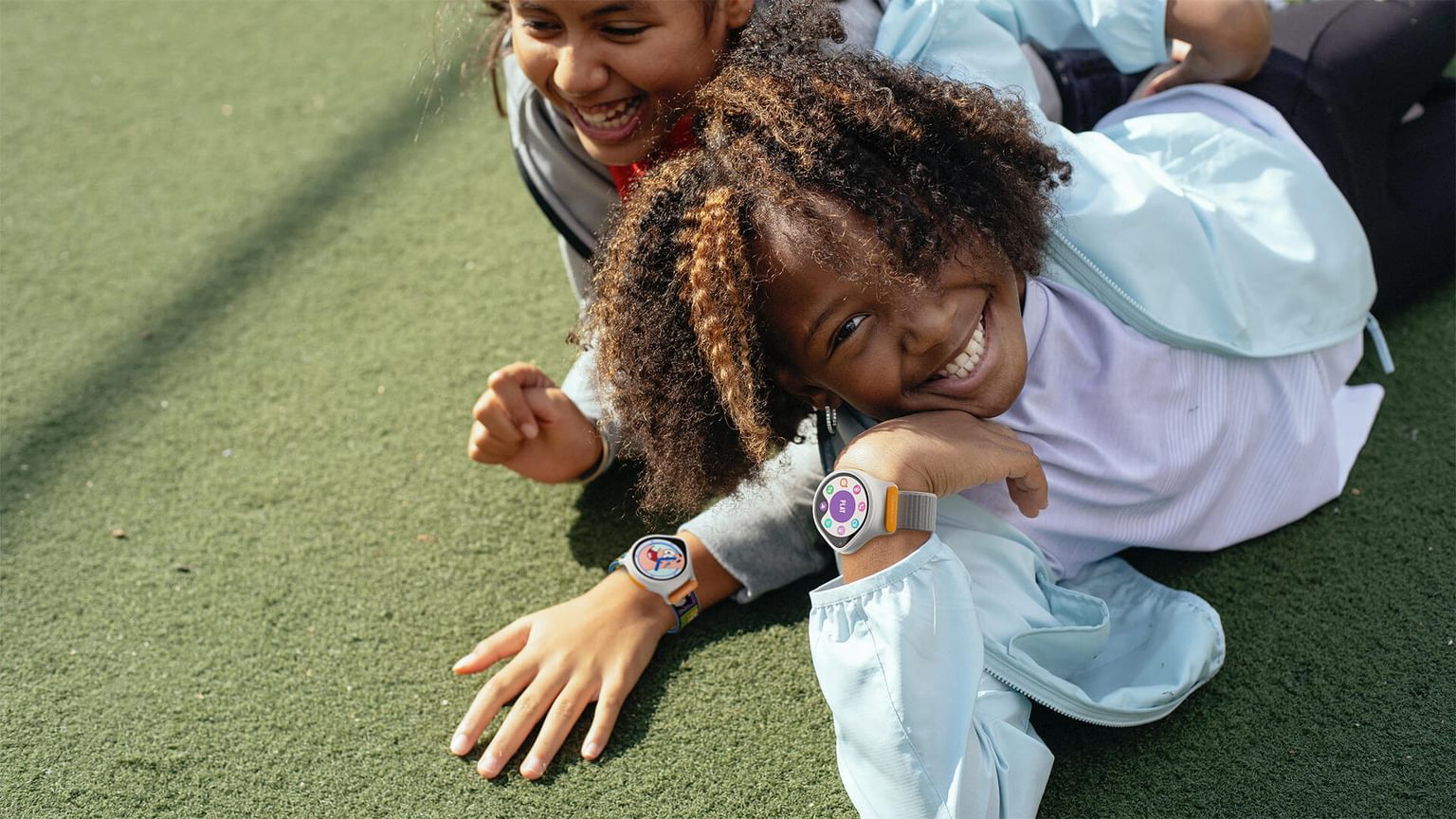 Category
Expertise
3D Data Development
Appearance Mockups
Concept Development
Design Visualization & Storytelling
Documentation & Specification
Prototyping & Simulation
Trend & Drivers Analysis
User & Stakeholder Interviews
User Experience Research
Teague, Paramount, and Trackimo created a breakthrough interactive experience for kids with a new wearable device. Replacing consumption and distraction with connection and creativity, the NickWatch promotes physical activity and imagination for kids while giving parents peace of mind.
Challenge
Nurturing imagination.
Mobile devices, smart TVs, game consoles—interaction these days starts early. And with increasingly sophisticated tastes, kids don't just want access to their parent's devices; they want devices of their own.
Similarly, parenthood has a whole new, technology-spurred dimension. That's what we contemplated when sought out by Trackimo and Nickelodeon to create a market-ready smartwatch for kids of 5-9 years—the age group that precedes getting a parent's hand-me-down limited-functionality cell phone as a modern stepping stone toward independence.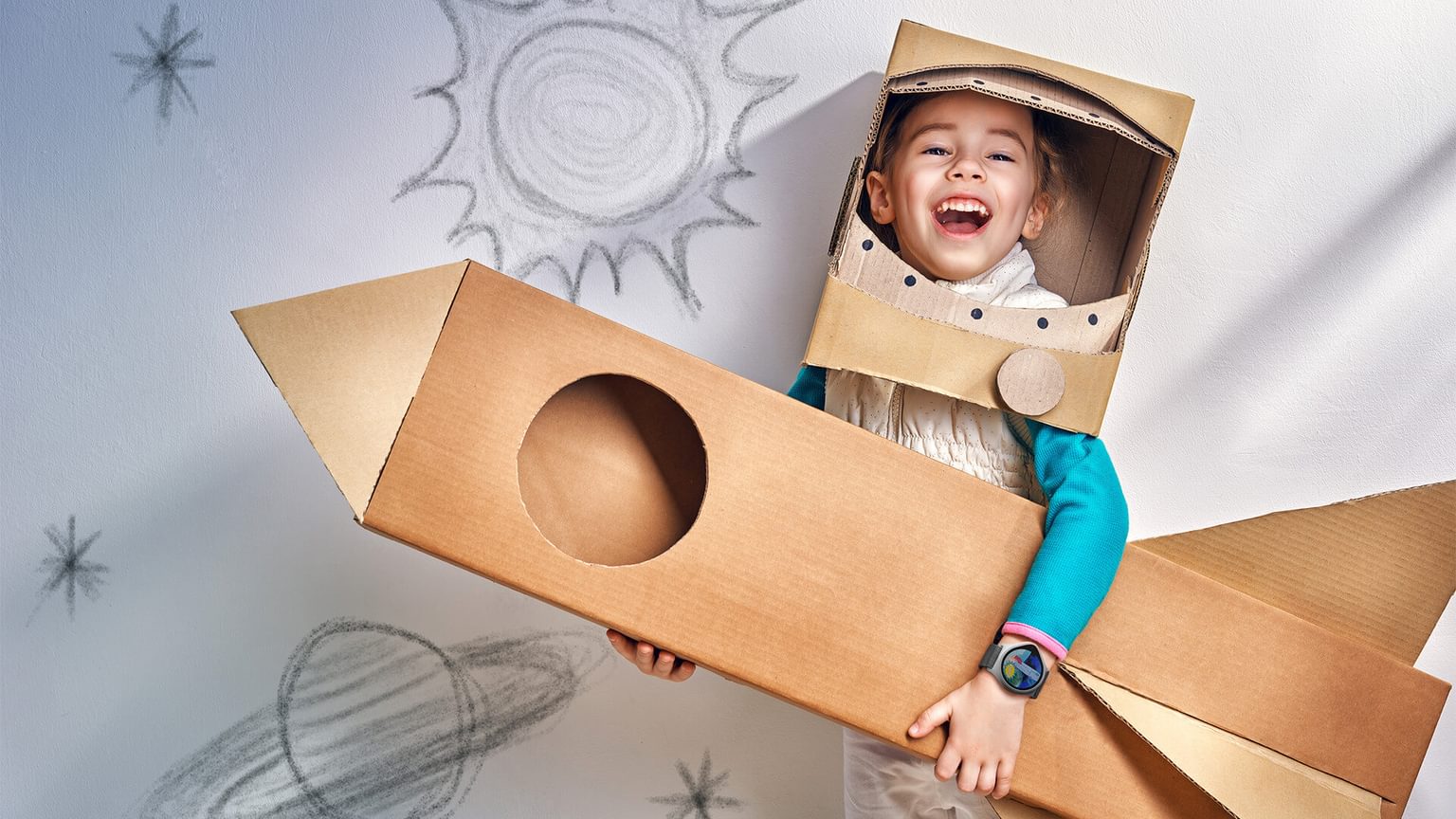 Approach
Rethinking screen time.
The children's wearables market wasn't uncharted territory, but existing products raised security and privacy concerns and didn't exactly settle the parental debate over screen time. A truly meaningful design that would seize transformative opportunities to impact both parents and kids positively required more than a responsible approach to safety. Teague embarked on a deep dive into child psychology and development and engaged a diverse cohort of 18-20 American and European families in generative research to compare findings with those of pre-existing design drivers: location tracking, health, and activity tracking, and entertainment. While these drivers remained fundamentally unchanged, the team's strategic framework was informed and reshaped by new insights. And the pandemic.

For the post-COVID future, design pillars aligned with childhood development, namely motivating non-screen activities for learning and exploration.
By October 2020, when we kicked off the NickWatch project, technology was as vital as oxygen. Remote school, remote work—Zoom fatigue became a real thing. Kids were experiencing digital overload while parents were actually encouraging them to get more screen time. Even the most screen-wary parents of pre-COVID times had surrendered to relying on devices as a bridge to the outside world.

Deterred from creating yet another screen for consumption and distraction, the team identified opportunities to aid parents in cultivating independence, teaching responsibility, and inspiring creativity in children. More importantly, as deprivation of in-person classrooms and playtime during lockdown posed threats to mental health, designers wanted to foster social interaction and connections through new modalities. For the post-COVID future, design pillars also aligned with well-rounded childhood development, namely motivating non-screen activities for learning and exploration.
Prototyping play.
Concepts were developed across an interdisciplinary design team, leveraging tools like Miro for better remote collaboration, transparency, and stakeholder feedback with every iteration. Teague joined forces with game designers at Rimon Studio to create fully original play experiences exclusive to NickWatch that would celebrate the device's unique qualities and complement its collection of digital features. Games and watch prototypes were tested by the same cohort used in the team's initial research.

Solution
Mobilizing well-being.
In a breakthrough interactive experience for kids, the NickWatch mobilizes health and well-being through fun and entertainment. The device's combination of curated games and features revitalize playtime by spurring imagination and physical movement, encouraging kids to enjoy their surroundings--and each other. Storytelling and roleplay are enhanced with a toolbox of options for assigning sounds to physical gestures, modulating voices, and mixing different story moments from the WatchQuest feature for endless possibilities in creating unique adventures. Plus, a built-in reward system adds an element of continuous encouragement with both automated and customizable alerts for daily achievements, like steps taken or hills climbed.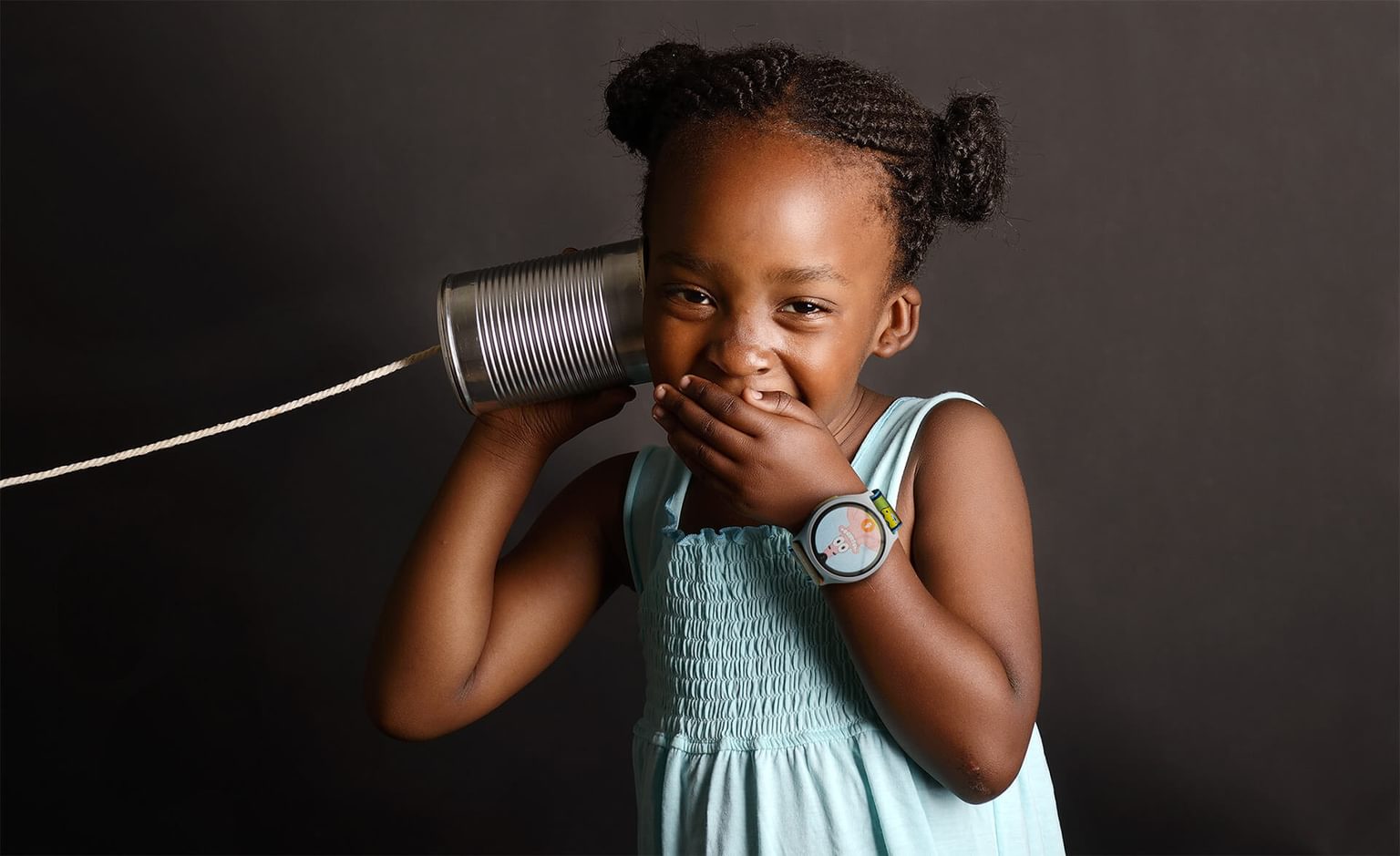 Teague is expert at designing integrated digital-physical products that have impact. Their team is an incredible group of collaborators who passionately advocate for users while simultaneously addressing business needs.
Amit Shaked
Co-Founder and Chief Operations Officer | Trackimo
Result
Increasing independence.
NickWatch is a win-win for building independence. Children experience newfound freedom with a device all their own to customize, use as they please, and easily manage with kid-friendly hardware and accessories. A smartphone app for parents enables communication and location monitoring, as well as an inconspicuous looking glass into kids' content and contacts, offering parents peace of mind without the need to grip a digital leash. And while the watch's digital ecosystem is designed to evolve and expand, it's enclosed by a virtual fence that safeguards against outside apps and has limited online capabilities, providing children a safe space for limitless creativity.