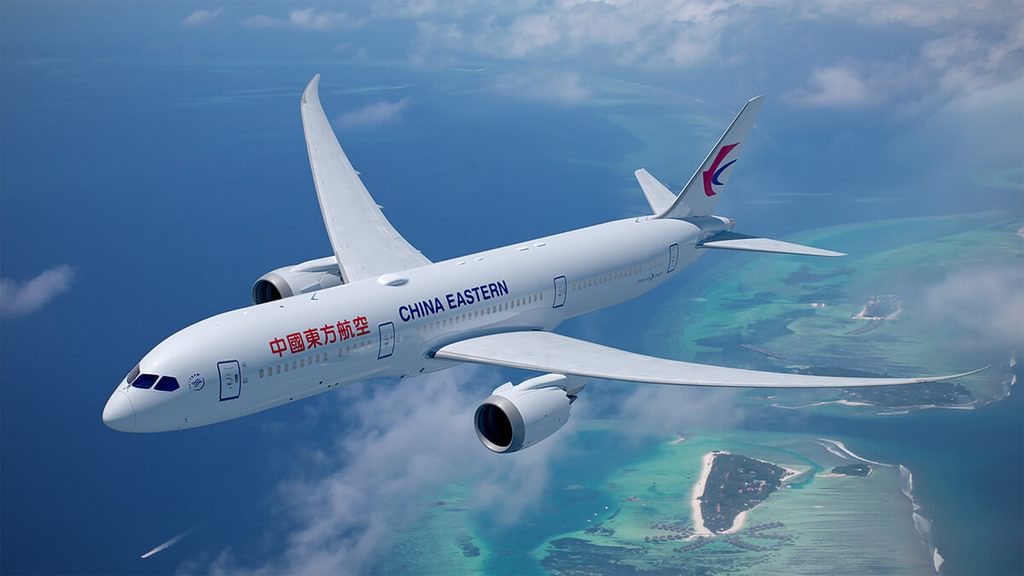 Design as a strategy to win
.
China Eastern | Passenger Experience
Category
Expertise
Brand Expression
Design Visualization & Storytelling
Interior Design & CMF
Livery Design
The only major airline based in Shanghai, China Eastern partnered with Teague to capture the city's distinct East meets West sophistication within its A350-900, B777-300ER and B787-9 cabin interiors.
Challenge
Distinctly different.
One of just three major airlines operating in Mainland China, China Eastern Airlines serves nearly 80 million travelers each year. Looking to enhance the competitiveness of their trans-pacific routes and support a new growth strategy rooted in international expansion, the airline invested in a new interior cabin design with a goal to emerge from the shadow of its large Asian competitors with a world-class passenger experience all its own.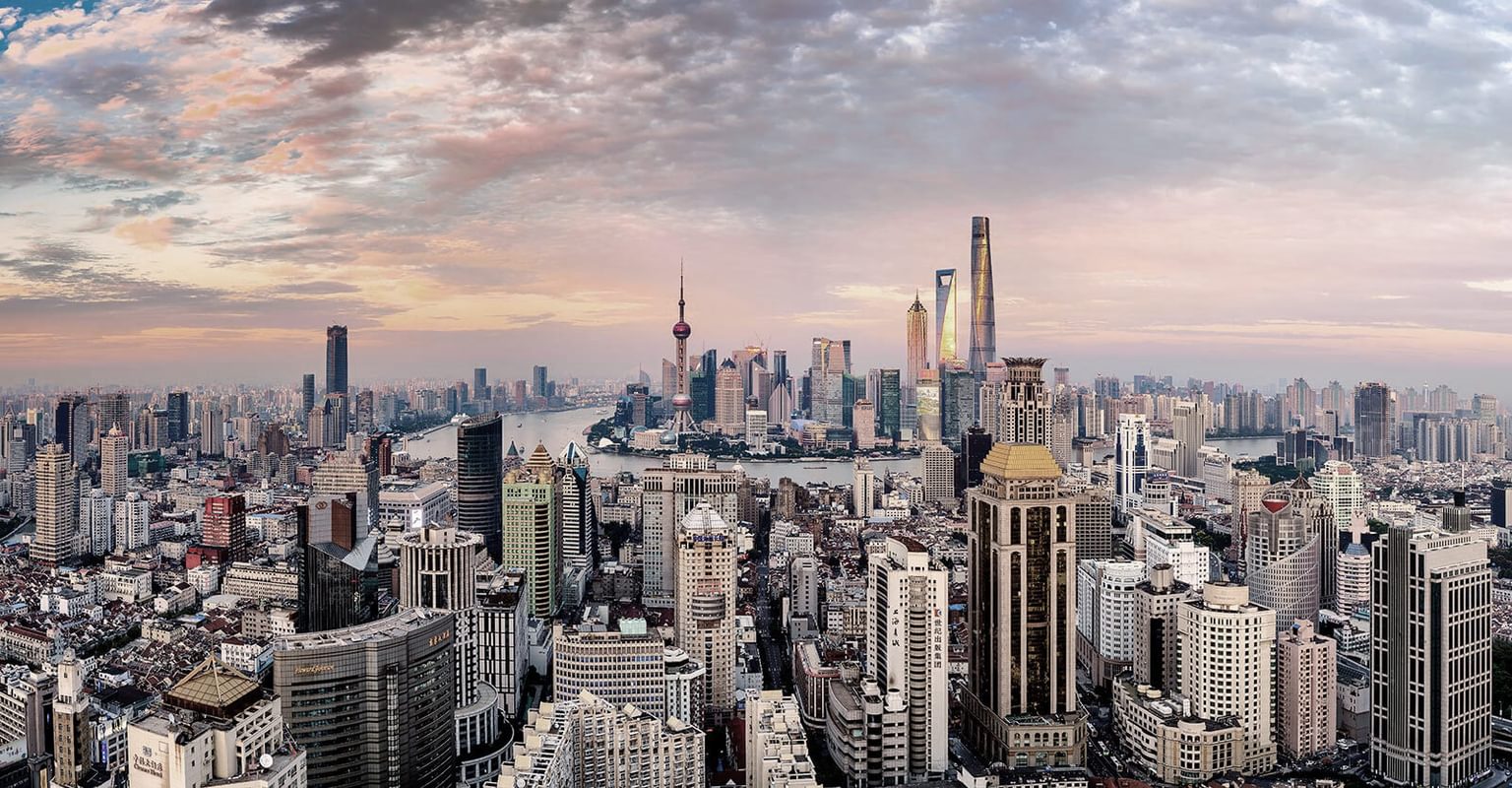 SOLUTION
Bringing the city inside.
To achieve the look and feel of the city within the cabin interiors, a light color palette was paired with wood finishes at key touchpoints to create a restful environment, while soft, pink-toned custom lighting scenes were designed to emulate Shanghai's sky at twilight. Slightly formal in feel, horizontal patterns partnered beautifully with vertical structures and neutral tones to blur the boundaries of classic and modern, a reflection of the global-local duality of Shanghai culture. Richly subtle and multi-layered luxury finishes, including varied textures and tones, created a sense of understated elegance and intimacy across each class of service, a nod to the city's warm and welcoming spirit.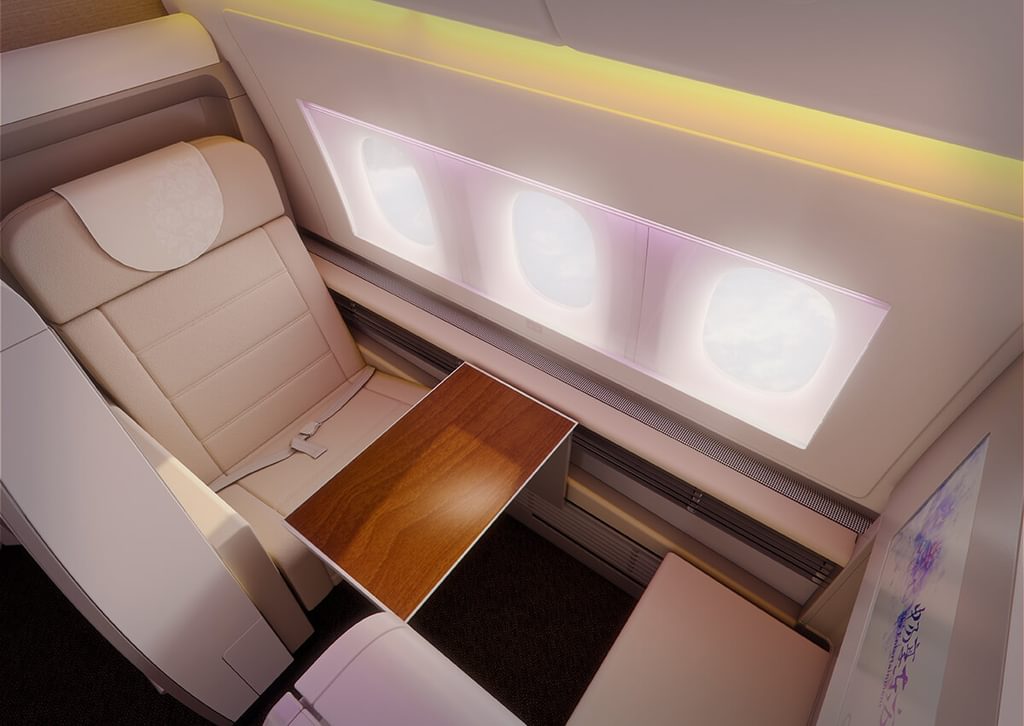 RESULT
A brand set free.
Teague previously collaborated with The Boeing Company to design a custom electromechanical window shade and a stowage unit for the 777 first-class cabin. China Eastern was the first airline to implement the custom features as part of its new fleet. To bring the new features to life in a contextual environment, the design team created full-scale virtual and physical mockups of the first-class zone, allowing the airline to experience their unique passenger experience first-hand.
The logo on China Eastern's livery has always featured a swallow, representing beauty, hope and prosperity. In the process of our work, the swallow, formerly trapped by a circle, was set free. This new logo became a metaphor for the entire reinvention process—for the first time in its history, the airline is soaring proud, and today, is the preferred airline in China. China Eastern has extended Teague's passenger experience design to its entire fleet of aircraft.