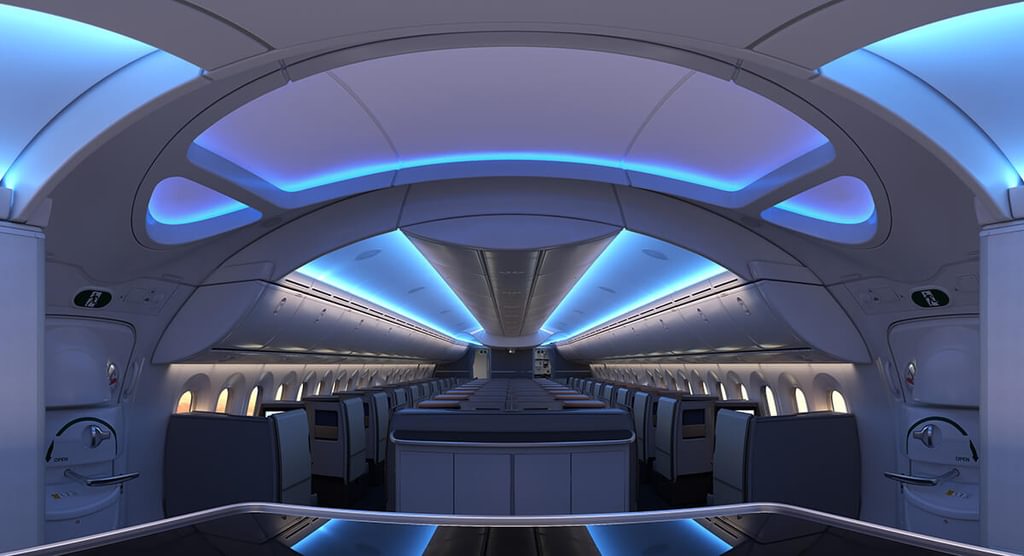 Radical innovation in commercial air travel
.
The Boeing Company | 787 Dreamliner Cabin Architecture & Passenger Experience
Category
Expertise
3D Data Development
Appearance Mockups
Design Visualization & Storytelling
Documentation & Specification
Experience Journey Mapping
Human Factors
Mechanical Design & Engineering
Prototyping & Simulation
User & Stakeholder Interviews
Committed to re-connecting passengers to the emotional thrill of flying, Boeing collaborated with Teague to design a more memorable flight experience on an all-new, revolutionary aircraft.
Challenge
A battle for the sky.
At the beginning of the new millennium, Boeing and its chief competitor, Airbus, chose different strategies in developing new airplanes. Airbus chose to support the traditional hub-and-spoke model and developed the A380 Super Jumbo. Foreseeing a preferred future of point-to-point travel, Boeing placed a bold bet on a new and radically different airplane, the 787 Dreamliner.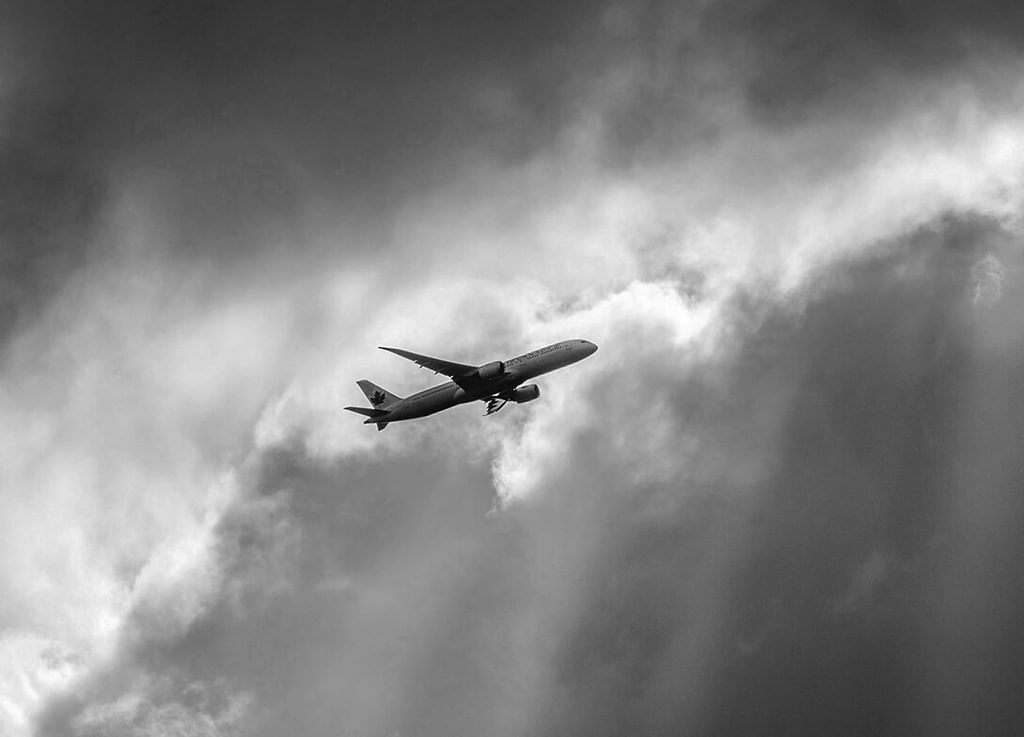 Approach
Designing airplanes for people.
As Boeing's longstanding design partner, we worked hand-in-hand with their team to co-create a new airplane interior that would enable Boeing's strategic vision for the future of commercial travel.
To create a cabin interior that would resonate with passengers and crew on a deep emotional level, Boeing undertook the most innovative, robust, and comprehensive research program in aviation history: a multi-year study that included extensive worldwide travel, the in-depth discovery of cultural archetypes and unarticulated needs and workshops as well as benchmarking and survival studies. Ensuring passenger-focused research remained at the heart of the project, quantitative research was performed in collaboration with Teague at the Boeing Passenger Experience Research Center, which offered a mockup of an airplane's interior cabin to test new ideas.
SOLUTION
A new airplane for a new world.
Living up to its name, the 787 Dreamliner interior is an entirely new and better experience. Intelligent use of material layering and sculpted architectural lines increase height perception through the cabin while expansive curves draw the eye upward toward a ceiling washed with light from concealed LEDs—a key interior feature. The same patented dynamic lighting can be adjusted to the destination time zone while specific colors and intensities can be easily tailored to different phases of a flight, or to create a lighting brand signature for airlines.

The "wow" begins immediately upon entry with a ceiling that sweeps dramatically upward.
Dreamliner luggage bins are 30 percent larger than the industry standard, easing overhead-bin anxiety while speeding up the boarding process. An added bonus, the curved lines of the bins are designed to angle into the ceiling to create a completely unobstructed visual path.
Dreamliner windows are the largest of any passenger aircraft, offering a view of the horizon to passengers seated anywhere in the cabin. Electrochromatic, and the first of their kind in a commercial jetliner, the windows dim-to-dark with the simple touch of a button.
RESULT

The most successful airplane launch, ever.
The Boeing 787 Dreamliner is the most successful commercial airplane launch in the history of aviation with 850+ pre-orders valued at close to $148B. Combining groundbreaking technology with award-winning design, the 787 Dreamliner has enabled airlines to open over 100 new routes between city pairs around the world, while delivering an unrivaled passenger experience.

The 787 Dreamliner has received numerous awards, including the prestigious Robert J. Collier Trophy, which is awarded annually for the greatest achievement in aeronautics in America, as well as design awards from Edison, Red Dot and I.D.E.A.