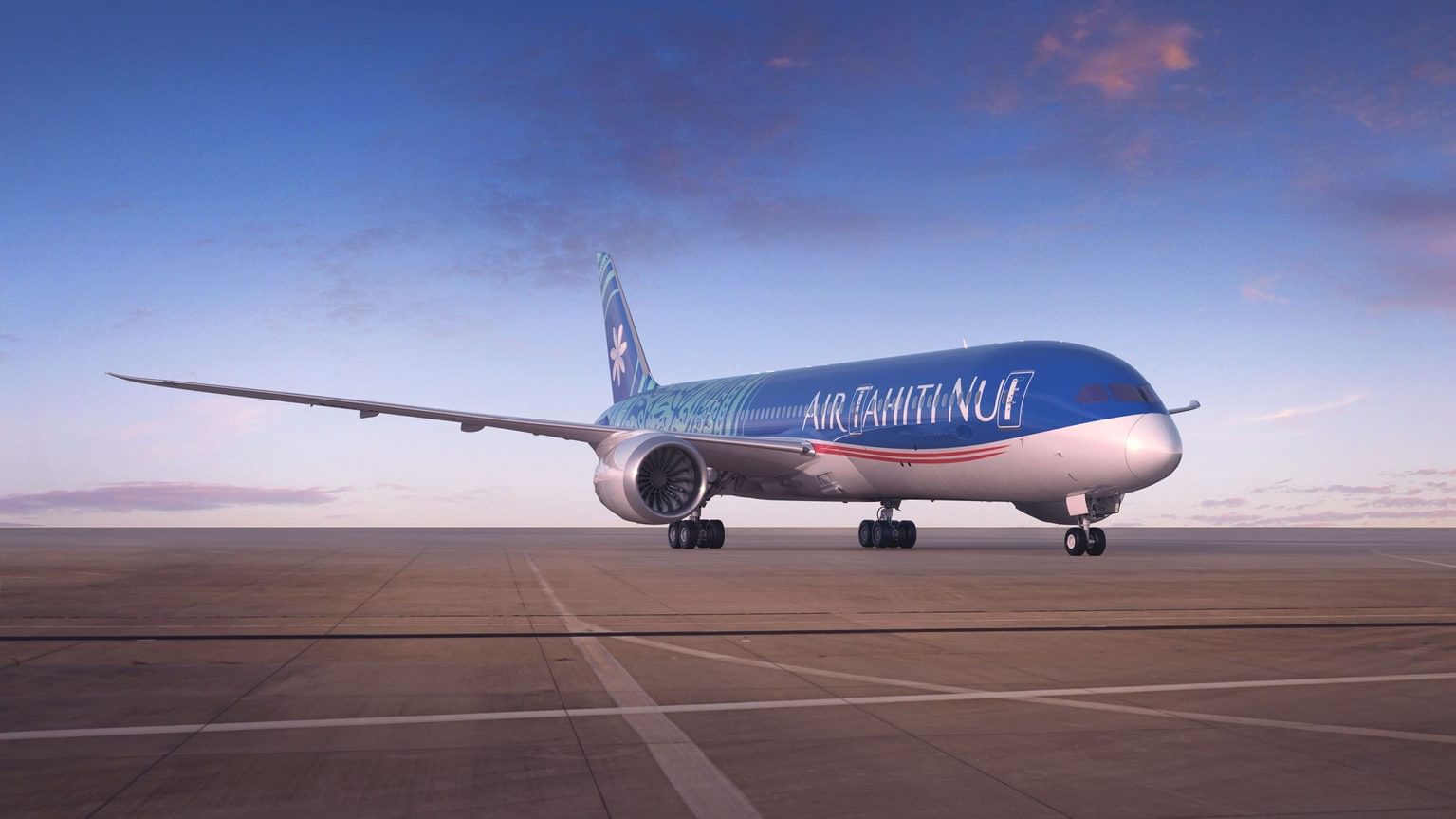 A bold new brand expression for a flag-carrying airline
.
Air Tahiti Nui | Passenger Experience
Category
Expertise
Brand Expression
Design Visualization & Storytelling
Interior Design & CMF
Livery Design
Trend & Drivers Analysis
As part of a fleet renewal strategy linked to its 20th anniversary, Air Tahiti Nui partnered with Teague to create an immersive end-to-end experience designed to connect passengers to their island destination.
CHALLENGE

A fresh start.

In 2015, the flag carrier of French Polynesia finalized a purchase order and lease option for four B787-9 Dreamliners intended to replace the airline's aging fleet of less fuel-efficient Airbus A340s.
For its all-new cabin interiors, Air Tahiti Nui asked Teague to create a remarkable and engaging passenger experience that would transcend the cabin reality, so that a trip to Tahiti could start from the moment they step on board the airplane.
APPROACH
Learning through immersion.
To kick things off, the design team set out on immersive, on-site excursions that set the tone for the project and provided a wealth of inspiration. Absorbing firsthand the textures of the mountains, patterns found throughout the country, and the shades of the ocean ensured that our design was not only beautiful but well-informed and aligned with Air Tahiti Nui's vision.

The anchor of the experience is the emblematic use of the tiare mā'ohi: the national flower of The Islands of Tahiti. In a brand redesign led by FutureBrand, and together with Tahitian artist Alexander Lee, the unique yet iconic flora permeates the cabin and creates an emotional and elemental connection between Tahiti, its people, and the airline's passengers.
Air Tahiti Nui wanted its passengers to feel like part of the community and cared for as they step into the airplane. It was vital to translate that message in every element of design.
Jessie Bunning
Senior Communication Designer | Teague
SOLUTION
Capturing spirit through color.
Dubbed the "Tahitian Dreamliner", the new cabin interior and livery design of the airline's new B787-9 fleet paying homage to the South Pacific seas and skies with custom finishes and fabrics in shades of turquoise and aqua set against a bright white interior with dynamic blue lighting overhead.

Business Class reflects a cosmopolitan aesthetic through rich blue fabrics and with touches of sand-toned leather. Premium Economy and economy class cabins were styled with cheerful, vivid, contrasting colors, a refreshing departure from standard aviation interiors, and one that pays homage to Tahitian heritage.
Weaving a tapestry of tatau.

Every story needs a powerful way to set the scene, and for Air Tahiti Nui, the stage is set through their livery design. A delightful salutation for travelers, each traditional symbol, or tatau, in this thoughtfully woven design, combines to tell the story of island living.

The tatau design sweeps across the plane's exterior, punctuated by the organic form of the tiare flower and water ripples on the tail, radiating a presence that differentiates this fleet from the competition.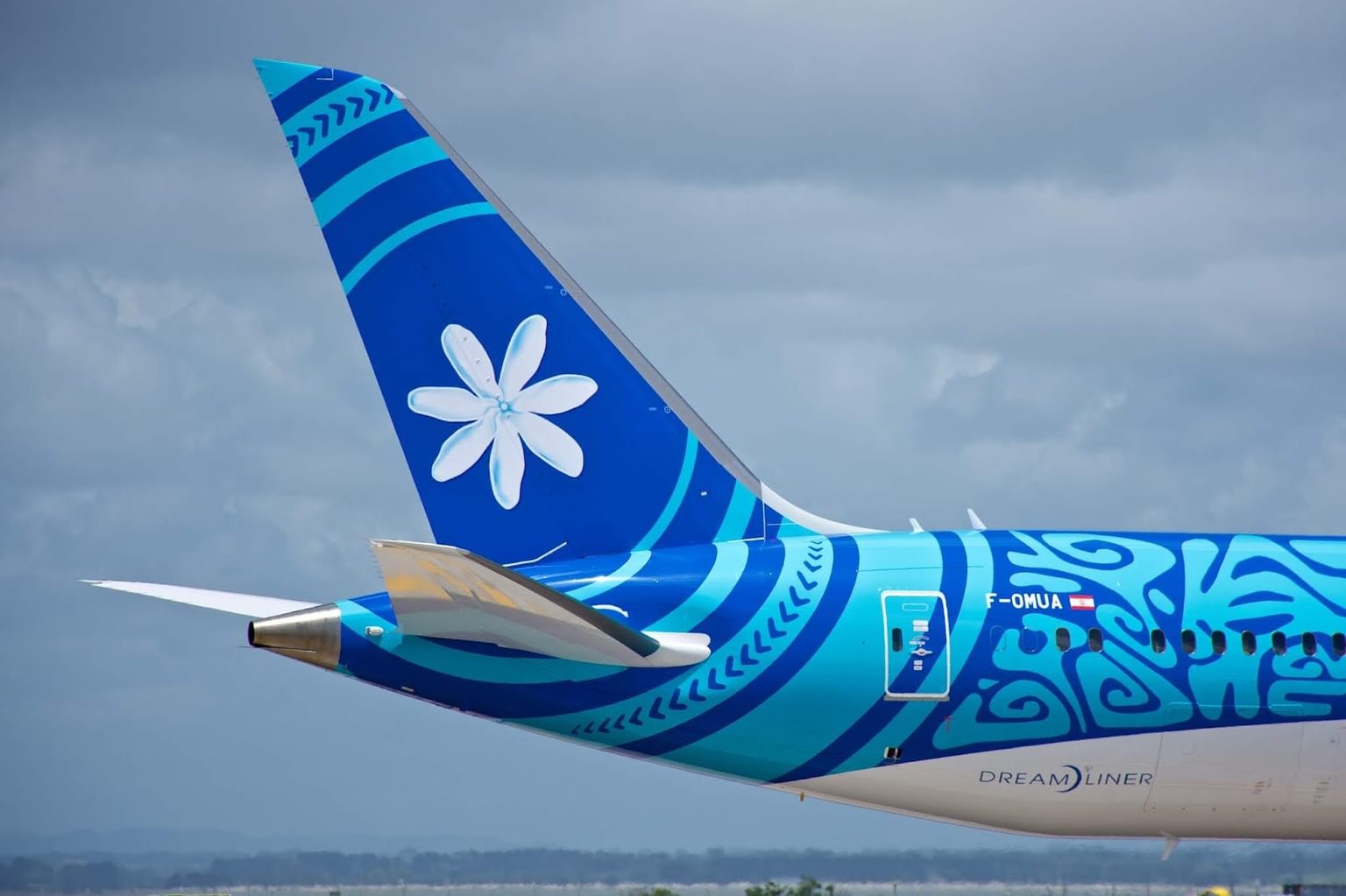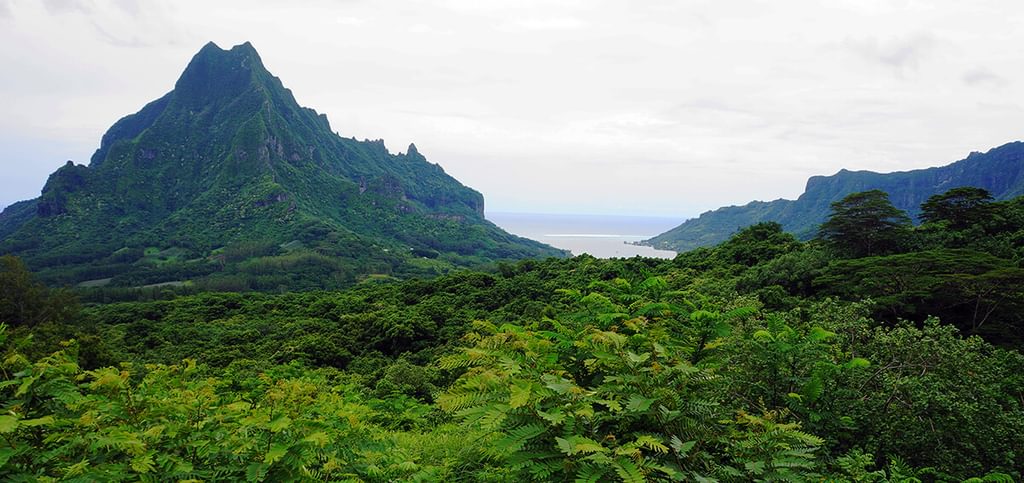 With a bright, colorful design and iconic ornate pattern filled with symbolism, Air Tahiti Nui's 787s will certainly capture the imagination of travelers across the globe.
RESULT

Flying high.
Air Tahiti Nui's fleet of B787-9 Dreamliners are currently flying high. In a world of increasingly minimalist designs, the airline's bold new branding and cabin interiors have garnered notable recognition from the aviation industry: Air Tahiti Nui was awarded "Best New Livery" by TheDesignAir in 2018.