A different approach to digital transformation
.
Future Rail Digital Transformation Roadmap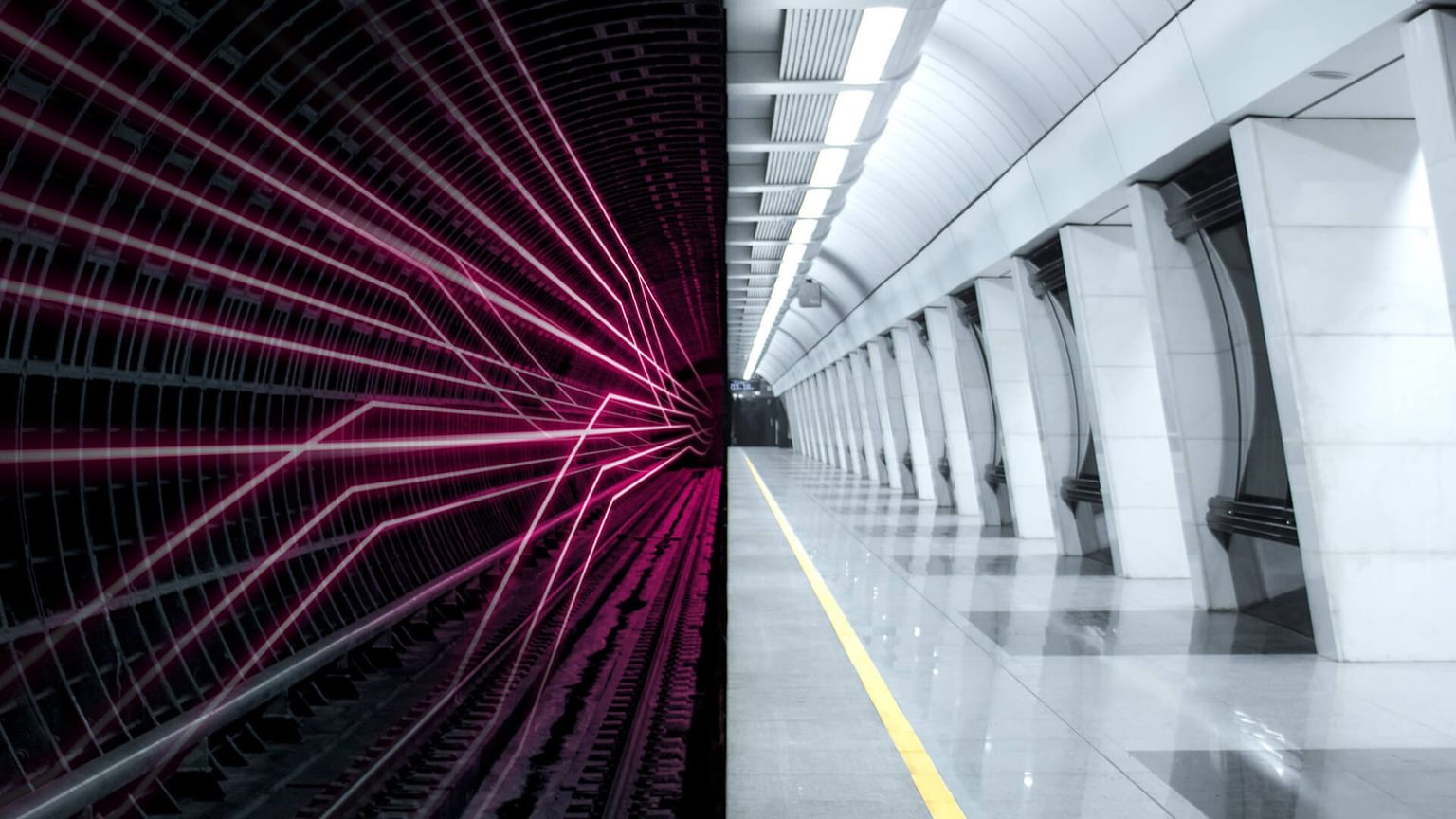 Category
Mobility & Transportation
Preferred Futures
Expertise
Design Language System
Design Visualization & Storytelling
Documentation & Specification
Prototyping & Simulation
Technology Enablement
User & Stakeholder Interviews
User Interface Design
With decades of experience driving strategy, business operations, growth, and technology innovation in industries ripe for disruption, it's no surprise Teague was asked to transform rail.
CHALLENGE
Changing old patterns before changing code.
A market-leading incumbent of the transportation sector was facing emerging competition and the loss of its customer base. Vital to railway infrastructure, the business's core product was a codebase for operations management deployed decades earlier that had since sprawled into a patchwork of antiquated software. New start-ups and peripheral industry players were on the horizon with modern software development--and customers, eager for new solutions, were paying attention. To defend its domination of the commuter railway market, the company called on Teague for modernization.
A thorough design and technology diagnosis was imperative. So, too, was sensitivity to the change-making process: Sacrificing future sustainability for customer sales had resulted in roughly 40 passenger rail implementations across the US for systems, each disproportionately customized. Leveraging large-scale software architecture expertise and extensive experience with highly specialized mobility markets, we planted the seed of user-centered design to ensure an end-to-end solution.

APPROACH
A user deep-dive.
Qualitative research was top of our agenda. For contextual inquiry, our team visited five railway operations centers across the US to spend time understanding how the business's software product was used, customized, and implemented for different customers. Control room environments imparted a wealth of workflow observations. We conducted 25 onsite interviews with railway controllers; offsite, we interviewed 75 developers and stakeholders. Beneath the mesh of customization requests, we uncovered commonalities in pain points and user needs. For maximum transparency and collaboration, all work was shared in real-time with Google-suite tools, sparking valuable internal conversations across otherwise disparate teams.
We conducted 25 onsite interviews with railway controllers; offsite, we interviewed 75 developers and stakeholders.
Our team audited the software's foundational architecture and user interface, conscious of the regulatory and technical hurdles that dictated particular aspects of functionality. Alongside interviewing rail traffic controllers, we conducted a heuristics analysis with modern software citations to resolve critical UX and cohesion issues, and studied macros for sequencing control operations, power planning, and train scheduling to develop new interaction concepts. The team created mockups and prototypes in Figma to interactively demonstrate the potential look, feel, and functionality of a potential new UI.

Trailing sectors often represent the greatest opportunity for impact—we seek out complex problems and offer design solutions that improve both the user experience and the bottomline.
SOLUTION
Building the track to success.
The team created a roadmap for digital transformation, with tools and guidelines informed by initial research and audit reports. New tech stack recommendations were paired with a narrative document based on real customer stories. To tackle the root of fragmentation, our reports also addressed organizational design, highlighting the critical role of core-product software developers (versus multiple small teams) to centralize feature updates, with simpler and faster implementations.

Product development strategy shifted from feature-based, client-by-client customization to a workflow-driven UX/UI. A refined prototype unified the look and feel of the product with a modernized, quality interface that's not only more legible but also reduces fatigue and an arduous education arc. To help facilitate technical execution as the team worked on more complex parts of the system, like notifications, power management, and tabular data, a swat team of Teague's designers and technologists assisted with two-week dev sprints.

RESULT
A North Star and lasting partnership.
Our multi-phase program laid the groundwork for a key component of future mobility. A radically different story for all stakeholders continues to unfold as an entirely new platform is due to release. Employees have a North Star to celebrate. Developers have a revitalized sense of purpose as they improve rail line operations and the daily lives of users with a modern, intuitive interface. Talent acquisition is restored, as young talent will no longer be deterred by antiquated technology. Most importantly, customers have a vision and prototype that they're excited about, with confidence not only in the modernization of the tool itself but also the company's behind-the-scenes work to ensure easy updates and more nimble reactions to feedback in the future. In an ongoing partnership, Teague continues to help facilitate the business's immense digital overhaul.