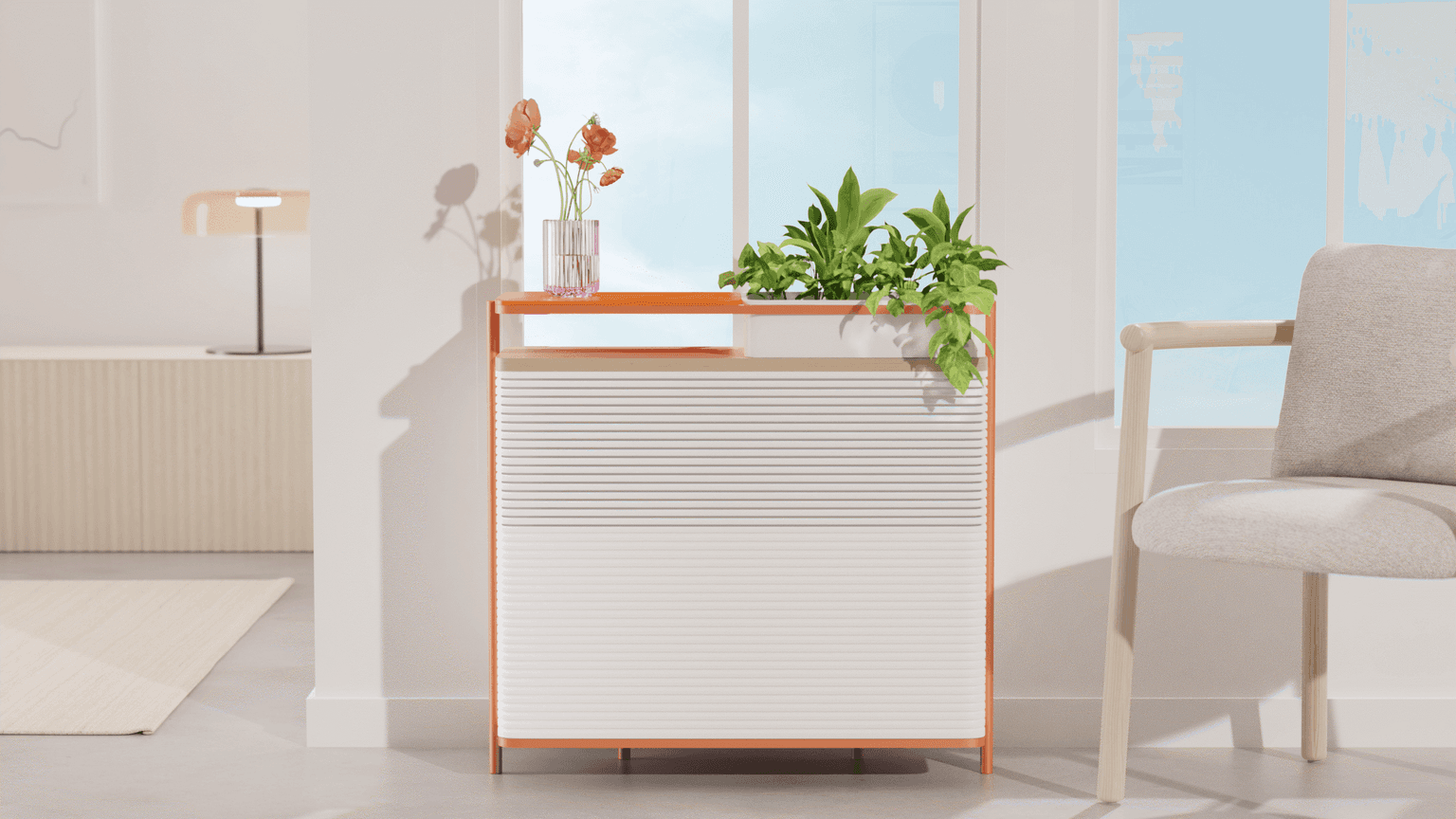 Surviving extreme weather
.
Alexandra Sakalian & Nick Ross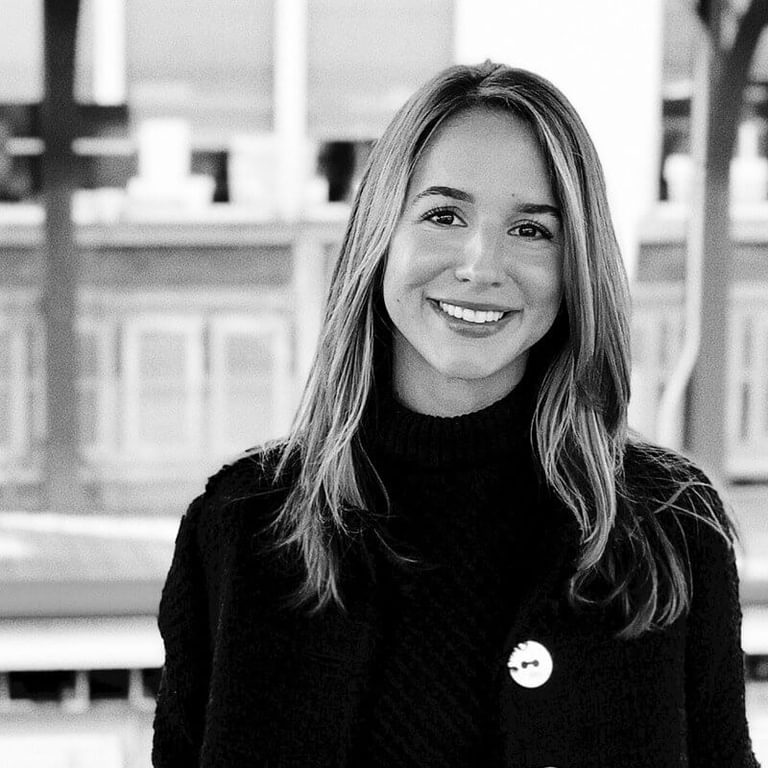 Alexandra Sakalian
Industrial Designer
Nick Ross
Creative Director
To ease discomfort during extreme weather events, pollution, and wildfire smoke, Teague designed a sleek all-in-one appliance that does triple duty as an air conditioner, purifier, and heater.


2022 was a year full of record-breaking weather events like heatwaves and blizzards, all of which wreaked havoc on the environment and people around the globe. For example, over 7 million acres of US forests burned last year, emitting copious amounts of smoke that lingered in cities and towns across the country, clouding skies and blanketing ash. Wildfires seem to escalate in size and scale every year—in June 2023, over 10 million acres of Canadian forests burned, affecting North America from coast-to-coast.

Research has indicated that chronic exposure to wildfire smoke worsens asthma and pneumonia, and can even increase the risk for lung cancer, stroke, heart disease, and death. Based in Seattle where wildfire "season" seems to lengthen every year, the Teague team has felt the effects of extreme weather firsthand.
As many of us began searching for air conditioning solutions in preparation for another hot, smoky summer, we were originally inspired to reimagine an air conditioner into something more aesthetically pleasing. But as we dove farther into ideation, we were inspired to add even more value to the household air conditioning appliance. Wrapping a heater and air purifier into the unit allows for maximum space efficiency, cost efficiency, and users won't need to fit the unit in a storage closet if they can use it year-round.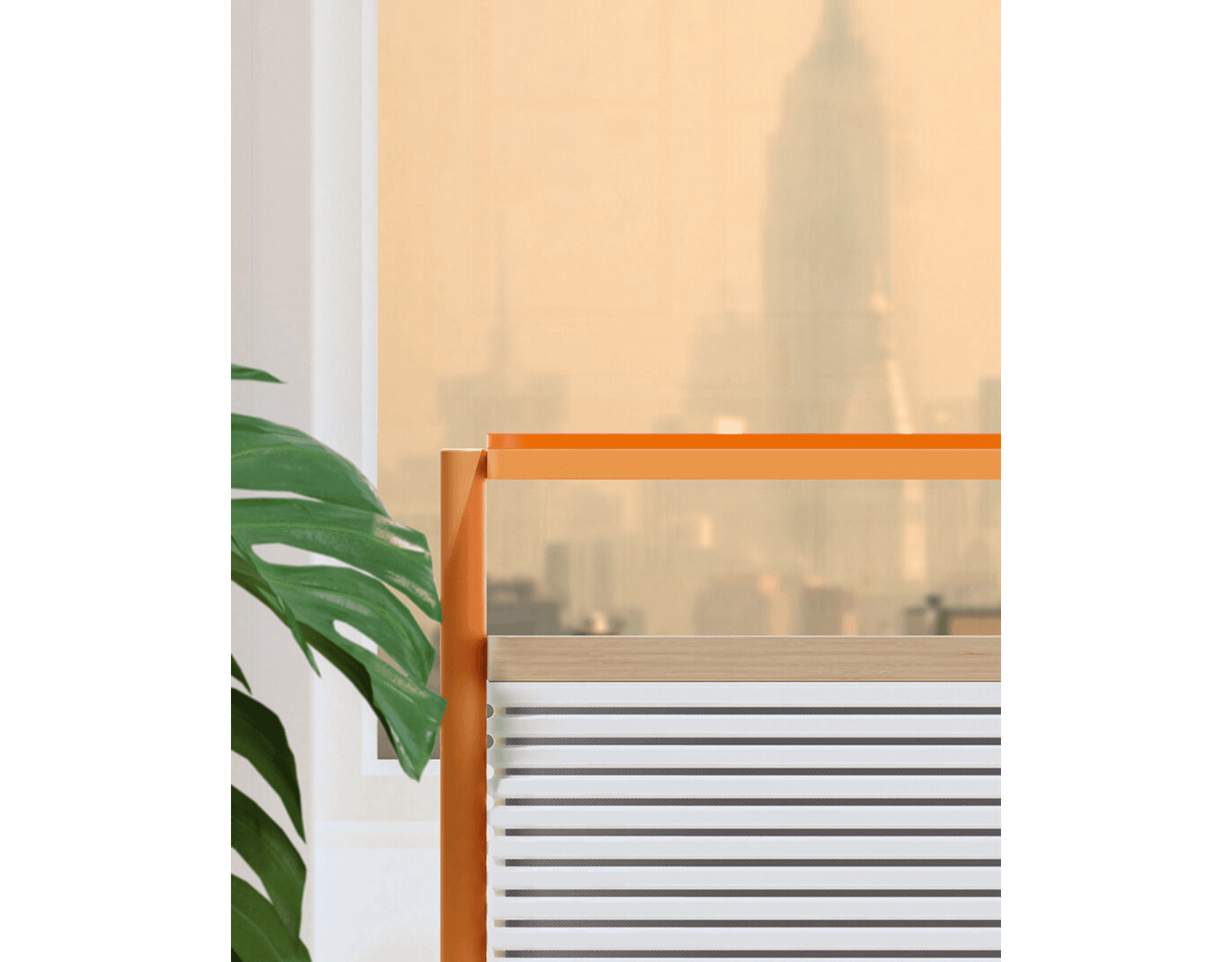 Manage temperature and air purity in one unit.
Most air conditioning units fall short in terms of aesthetics and portability, sticking out like a sore thumb in any room with their shining white surfaces and obtrusive hoses. Portable heaters aren't much better. And while there is a greater range of air purifiers on the market now than ever before, most are limited to their one function, and don't have heating or cooling capabilities—plus, they can be pricey investments, despite being desperately needed during periods of air pollution. Each of these units take up a lot of space, yet don't integrate with the home.
The Teague team saw an opportunity for design innovation in a new kind of an all-in-one appliance that is functional and worth showcasing in the home: Breeze. Breeze is designed to improve indoor air quality and temperature while elevating the home environment with its sleek and stylish design. Powerful air conditioning keeps the home cool during summertime heat waves, a purifier with washable filters keeps the family healthy when air quality is poor, and finally, the appliance stays useful year-round by incorporating a cozy heating capability.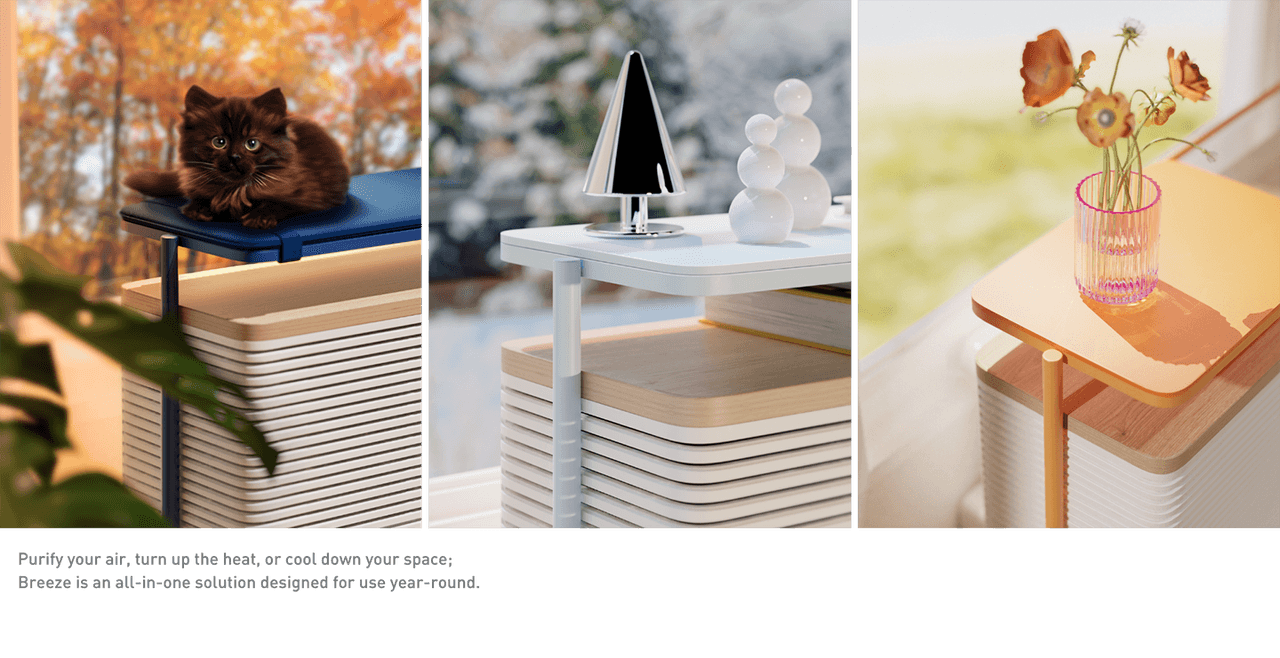 No need to choose between comfort and aesthetics.
Because we knew this appliance would be out all year, we wanted to ensure it provided more value than its core functionalities. We all share the need to have a place to either store or display our personal objects. In Breeze's frame, the product strategy consulting team created a suite of accessories to cater to a variety of needs. With a range of several colorways, modular accessories, and a multi-layer filtration system, Breeze uplifts indoor style while offering relief from allergies, dust, smoke, and heat.
Its unique design allows it to blend seamlessly or stand out as a stylish home accent, as it comes in both neutrals and bright colors. Breeze is compatible with both vertical and horizontal sliding windows and most window sizes, making it a versatile option for any space.
Breeze's modular accessories can be easily attached to the unit, creating additional storage and personalized options for each user, such as a catch-all tray, a bin for everything from plants to toys, a second tier for an additional decor level, and a pillow for your small furry friends.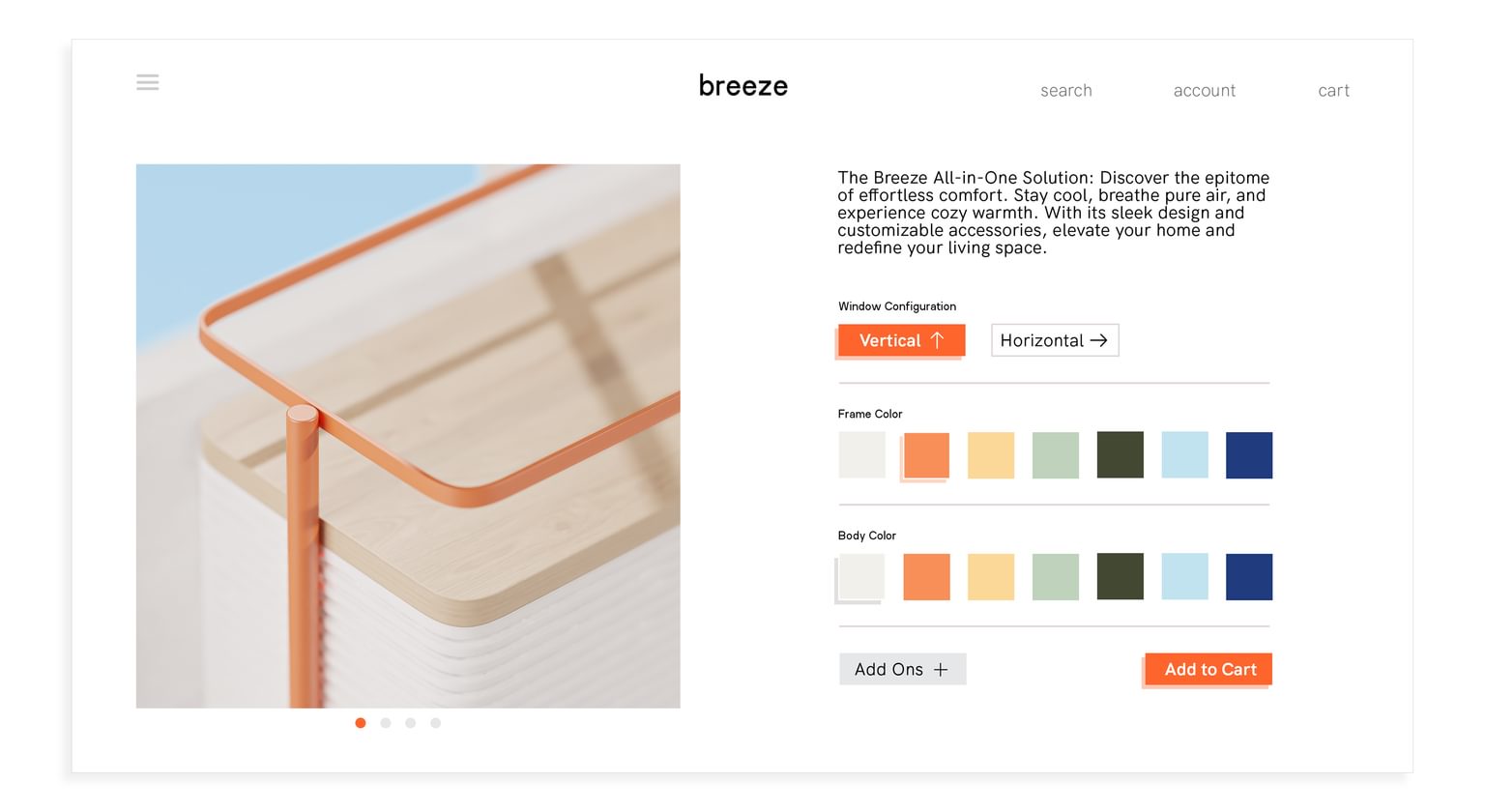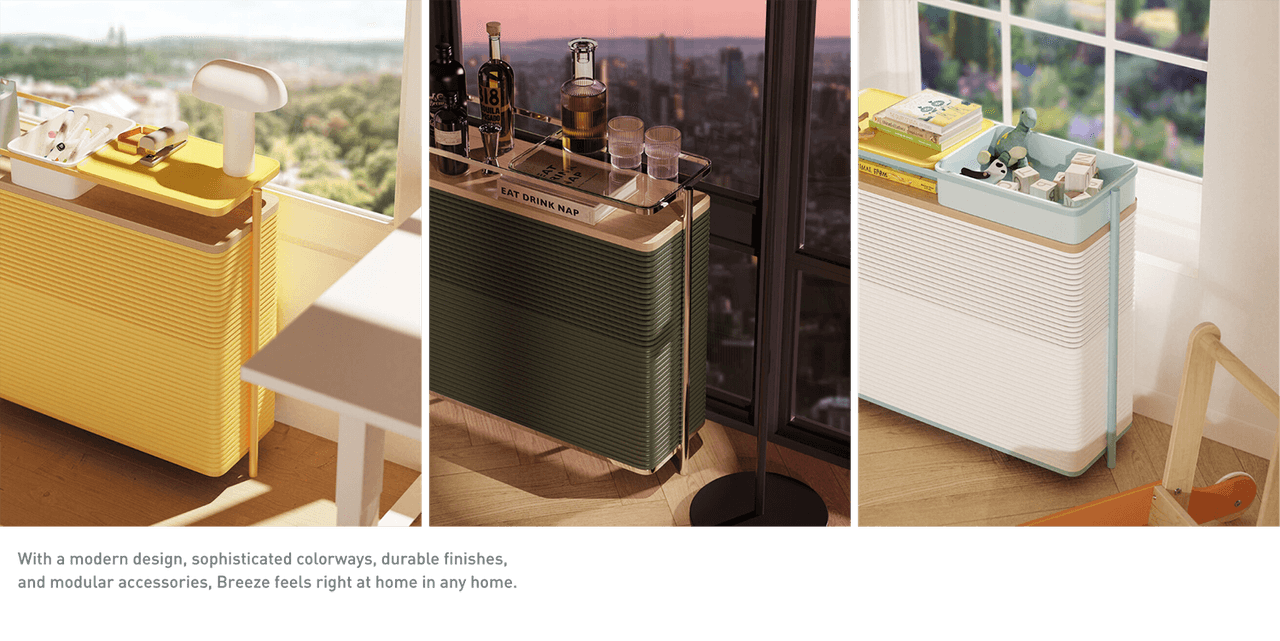 Functional design that accounts for ambiance.

The unit also includes a rechargeable battery system that intelligently manages power consumption, minimizing surges and draw during peak hours. By optimizing operation during off-peak times, this innovative feature stabilizes energy usage and reduces overall consumption. Additionally, the battery is replaceable, ensuring a prolonged lifespan for the unit and offering enhanced sustainability for long-term use.
With its innovative design and use of energy-efficient technology, Breeze showcases the potential of functional design that not only delivers comfort but also elevates home ambiance.