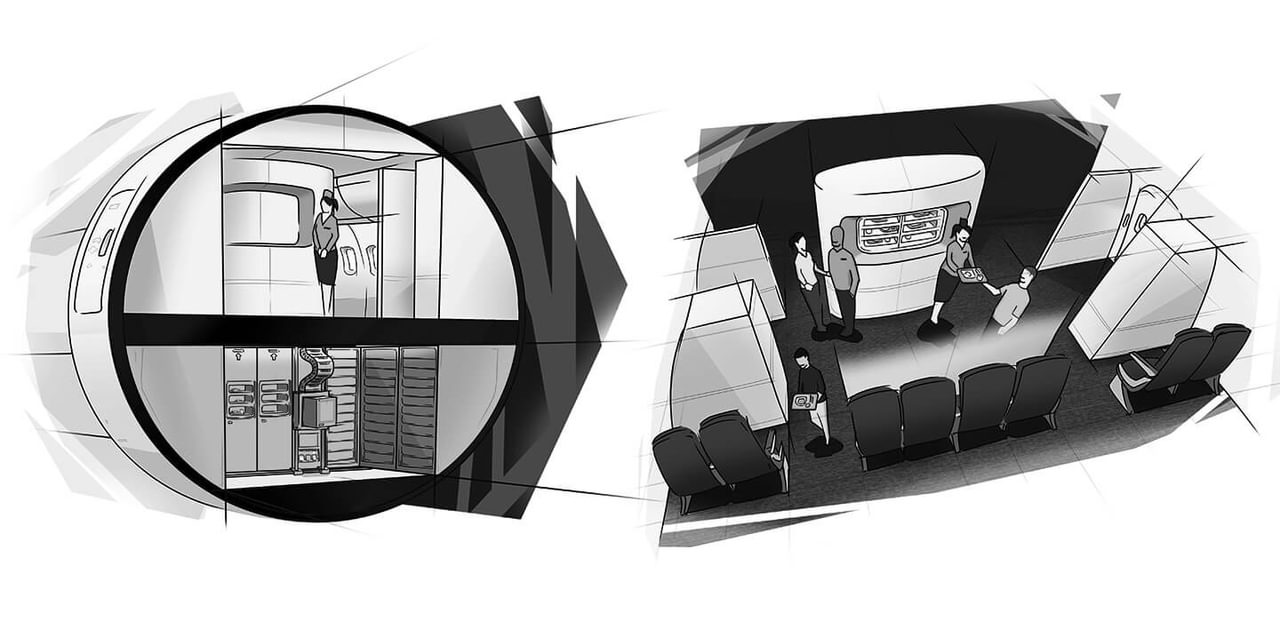 Getting rid of the airplane galley
.
Bernadette Berger | Bernadette Berger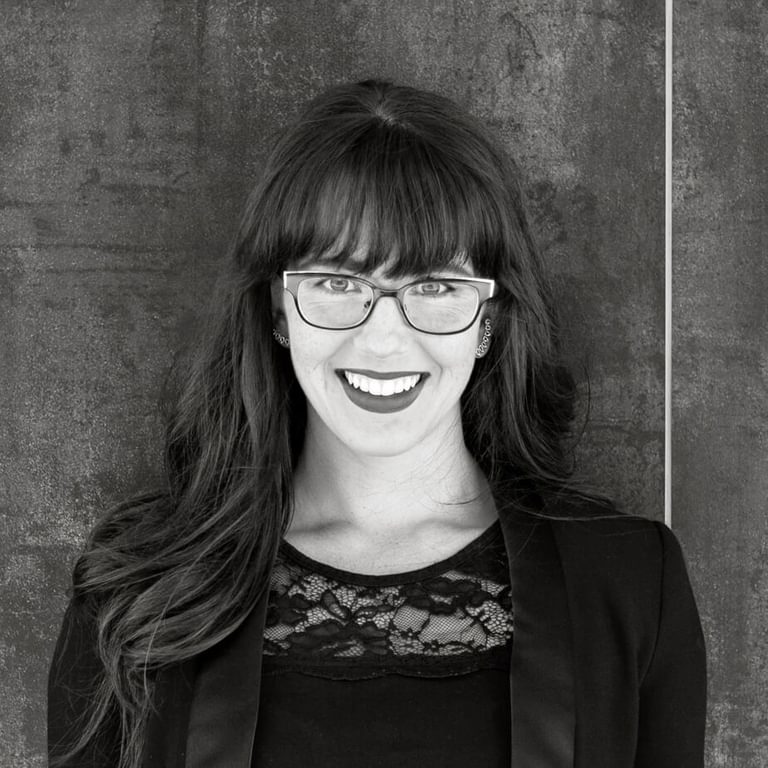 Bernadette Berger
Bernadette reimagines future flight experiences. She collaborates with aircraft OEMs, suppliers and airlines to uncover pain-points, craft memorable experiences, and ease the discomforts of travel.
Uber. Airbnb. Snapchat. It's an age-old story at this point: for a new service to disrupt an industry, it needs to be faster, better, cheaper, or a combination of all three.

This is particularly true in aviation, a lagging industry known for its incredibly low-profit margins, equally low consumer expectations, and one that is infamous for clinging to dated technology as long as possible due to the price and compliance hoops they're required to jump through in order to upgrade.
What's also unique to commercial aviation is the number of seemingly impossible tensions at play—operator profit vs. passenger comfort, personalization vs. accessibility, individual needs vs. group interests. At Teague, we constantly look for new ways to reconcile these tensions—acting as equal advocates for passengers, and the airlines who serve them; innovation at its best is always win-win.
When our team was recently asked by Aircraft Interiors International magazine to imagine the future of airplane galleys, we naturally looked for creative ways to balance the tensions within the galley to create win-win outcomes through the lens of faster, better, or cheaper.
The backend infrastructure for procuring, assembling, transporting, and preparing food for hundreds of travelers is, as one can imagine, quite immense. To avoid getting lost in a problem space that big, we focused on three opportunity spaces across two concepts aimed at improving in-flight meal service:
Separating Preparation & Food Delivery
On-Demand & Self-Service
Robotics & Log Analytics


Concept No. 1
Galleys as back-of-house kitchens will be transformed into self-service retail.
We already see some airlines like Alaska and Jetblue breaking the all-inclusive model to offer more premium meals at a premium price. As a parent, I have happily paid more for the distraction of a gourmet fruit-and-cheese plate on a long-haul flight. What other premium items might passengers happily purchase if given the opportunity?
Premium alcohol, electronics, amenities kits, and gifts can be browsed and purchased through an airline app. Forgot your headphones? Splurge on the noise-canceling set you have been eyeing. Feeling chilly? Purchase a cozy blanket to share. Nursing a hangover? How about a glass of small-batch cold-brew?
NFC-enabled compartments will open for paying passengers and actively track preferred products. Airlines can better partner with luxury consumer brands and weave marketing messages across physical and digital media. The passenger experience is enriched with seamless access to preferred products on the ground and in the air.


Concept No. 2
Influenced by the efficiencies of warehouse management and machine learning, future galleys will be automated and below deck.
Did you know airplane cabin real-estate ranks among the most expensive in the world? Galleys take up valuable floor space with static food storage. Heating inserts, food trays, and galley carts are boxes within boxes, forcing the designers' hand as we strive to break up the forest of monuments in the entryway. At any one time, the galley is the threshold, gathering space, office, kitchen, rest area, and queuing space. In this scenario, an obvious tension exists between public commons and off-limits work zone. What if we separated the stowage and delivery needs of food?
Did you know airplane cabin real-estate ranks among the most expensive in the world?
The storing and warming of food will be automated with robotic systems. The condensed packaging of ready-made food can be sorted and stored all in the lower lobe. Without the need for flight attendants to locate and prep food, future galleys below deck can be incredibly dense and managed through inventory data. Once a meal is ordered by a passenger, robotic arms can locate and transport the meal to the prep area for warming. The robotic arms will then transport the warmed meal to the elevator and the waiting flight attendant.
On the main deck, the galley is transformed with open floor space. The bulky monuments which once housed inserts are gone, and new opportunities remain for adding additional seats and inspiring ceiling architecture. The entryway can be transformed into a welcoming threshold, an efficient workspace, a secluded rest space, or the main cabin can be extended by an extra row.
As we eagerly await systemic changes to food and beverage infrastructure that support in-flight meal service at 40,000 feet, opportunities for innovation are already at our doorstep. Data-managed inventory will speed the procurement and delivery of food. Customer data will refine personalized service to improve the passenger experience. And the best part? Airlines can fund increased offerings through strategic ancillary revenue. It's a win-win.