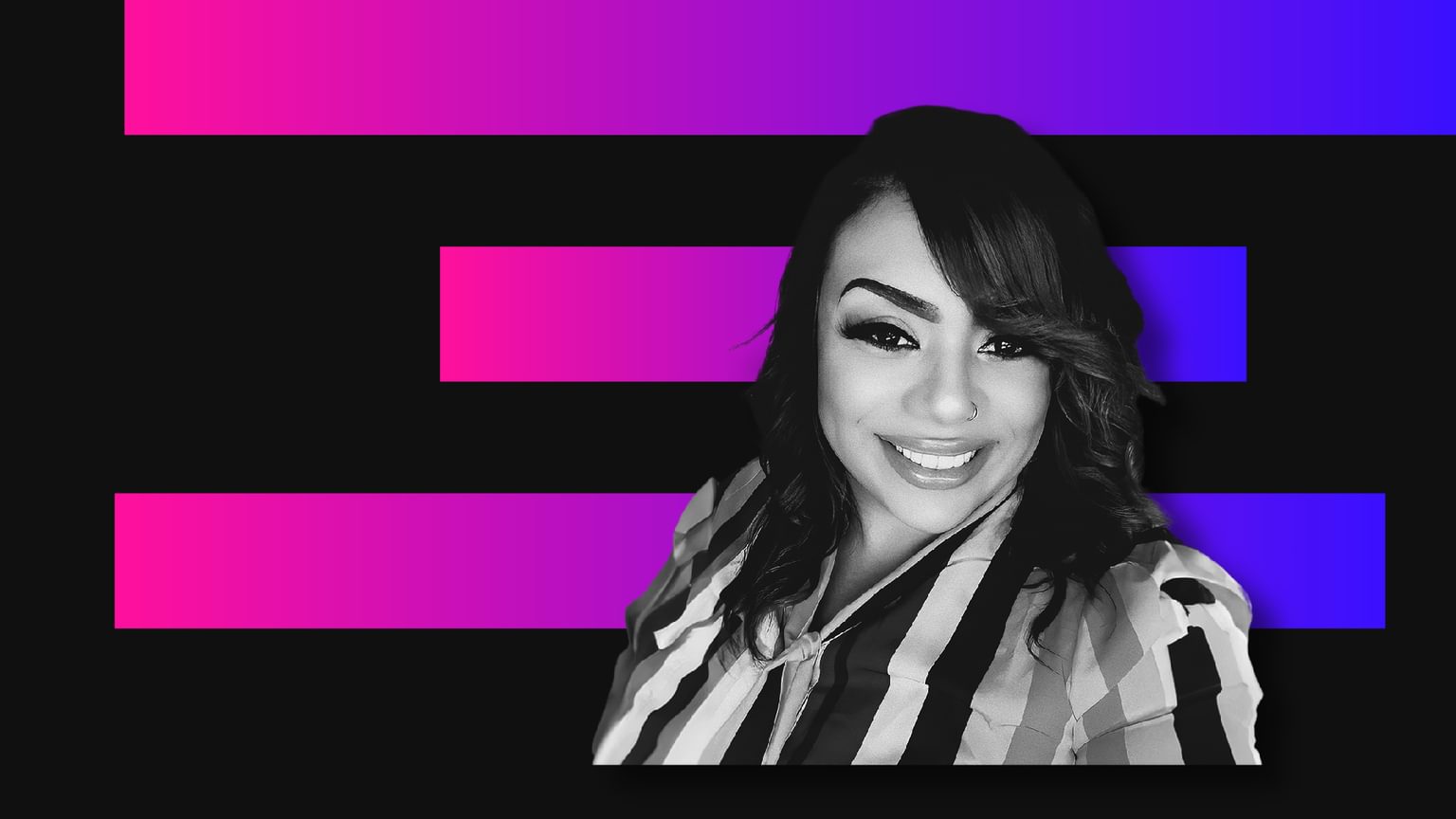 Meet Ashley Deal: project manager and technology leader on the rise
.
Sarah Matheny | Brand Communications Director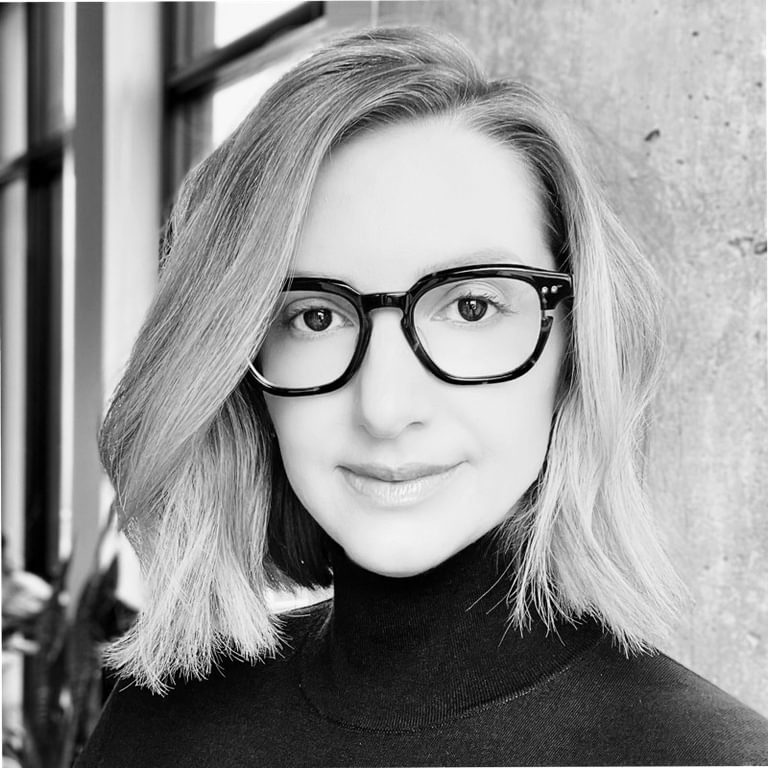 Sarah Matheny
Sarah is a communications strategist who is passionate about sharing stories at the intersection of design, business, and technology.
Talk to anyone who's collaborated with or worked at Teague, and they'll tell you the same thing: "The people are amazing." It's true. Teague is the story of 10,000 heroes; this is my conversation with one: Ashley Deal.
Ashley is a project manager at Teague—her job is one of the toughest, making sure our interdisciplinary teams deliver the highest quality work to some of the world's biggest brands with projects ranging from weeks-long sprints to multi-year engagements.
A year into her tenure, I sat down with Ashley to find out what brought her to Teague and how her experience has been working at "the original design consultancy."

Thanks for making the time, Ashley; I appreciate that you're working on a lot of projects right now. What inspired you to make the jump to Teague?

I moved to Seattle from Cedar Rapids, where I worked as an engineering specialist at Collins Aerospace. I've been in aerospace since college; my industry roots run pretty deep. My dad owns a teardown company, my brother works at Gulfstream, and my grandmother worked at Boeing — I guess you could say it's a family thing!
As far as what brought me to Teague… during the early days of the pandemic, I started looking for a workplace that felt a bit more like me. I could see Teague's values in myself, and I thought, "This could be my forever home." A friend of mine was already working at Teague, and he encouraged me to apply. He was excited because of the Juneteenth implementation the company was rolling out, and being a woman of color and so passionate about design and DEI, I wanted to be a part of a company committed to creating and maintaining a culture of inclusion; that's particularly hard to find in aerospace.

Did you know much about Teague when you joined?
I've been in aerospace for a long time, but honestly, I hadn't heard much about Teague. When I started researching the company, I realized it had been at the heart of aerospace since the very start. When I saw Teague's recent work — liveries, interior designs, architectures, lighting — I thought, "This is my jam."
One of the reasons I was initially drawn to Teague is because they've created a space for women to excel, which is rare.

And your interview was remote, so the first time you stepped foot in Seattle you already had the job? What was your first week like?
Yeah, it was a brave move when I think about it now! When I started at Teague, the first thing I noticed was how friendly everyone was. It felt a little crazy at first; everyone was happy to say hello and interested in getting to know me.
My moving truck was delayed a couple of months, so I arrived in Seattle without a lot of my things. Everyone at Teague rallied around and gave me bits and pieces to help me settle in, even a table and chairs to work from. It made me feel at home. I've never experienced that kind of welcome.

The whole industry has been pretty male-dominated for decades, do you still find it a challenge today?
Absolutely. Gender inequality in the aviation and design industries is a significant problem. One of the reasons I was initially drawn to Teague is because they've created a space for women to excel, which is rare. Actually, my entire interview process was with women. There are a lot of women at Teague with impressive backgrounds in design and engineering. Working at aerospace companies previously, I could see how difficult it would be to progress, but at Teague, there are a lot of women in senior roles; this is the kind of place that will get behind my ambitions to grow within the industry, and I'm excited about that.

Aren't you also studying for your master's while working at Teague? What's that like?
Yes, I'm working full-time and studying full-time. I graduate in the fall, and I've been working hard on it. It's important to me to grow and learn as much as possible. It's one of the reasons I enjoy working at Teague so much. There's always something new, and often epic, to work on.

It's important to me to grow and learn as much as possible. It's one of the reasons I enjoy working at Teague so much.

What kind of areas are you excited about the most?
I started working with flight controls, looking into creating a VR version of a flight simulator for flight training, physical therapy, and learning comprehension. Right now, I'm researching virtual reality and the meta space. I'm exploring opportunities to develop research projects on platforms like Unity and Unreal Engine. I'm focusing on social justice aspects, like how spatial elements can affect gender and ethnicity–primarily how algorithms that are biased affect the meta spaces and mixed reality usability and accessibility for marginalized groups. As well as ways to make them more inclusive and, therefore, more realistic. That said, technology moves so fast. I keep seeing new developments, so what I want to focus on changes all the time. But I've noticed that designers tend to have multifaceted backgrounds, and seeing that I could do a lot of things and not have to commit to one area makes me feel better about which direction I might take initially. It's okay to pivot.


Do you feel like you get the opportunity to explore your own interests at Teague?
Yes! When I initially told the team at Teague about my interest in VR and the projects I was developing personally, they got really engaged in my interests. I was designing a few prototypes for games and 3D user interfaces, and it was so easy to reach out to people to discuss my ideas. The whole team is so creative and open to ideas; they're helping me grow.

Thanks, Ashley! It seems you've developed a superpower combining design, engineering and technology Finally, what recommendation would you give to someone looking to work at Teague?
[Laughing] Don't be scared! It's not a trick; the people here are really as nice as they seem. Working at Teague is like being part of a family; if you ever need anything, people will help you out. Seattle is great too; the food here is amazing, and getting around the city is easy. I wish I had moved closer to the center when I first got here to meet people for coffee and get to know the area better. And, come say hi to me; I'll even introduce you to my ferret, who has settled into Seattle life as easily as I have.