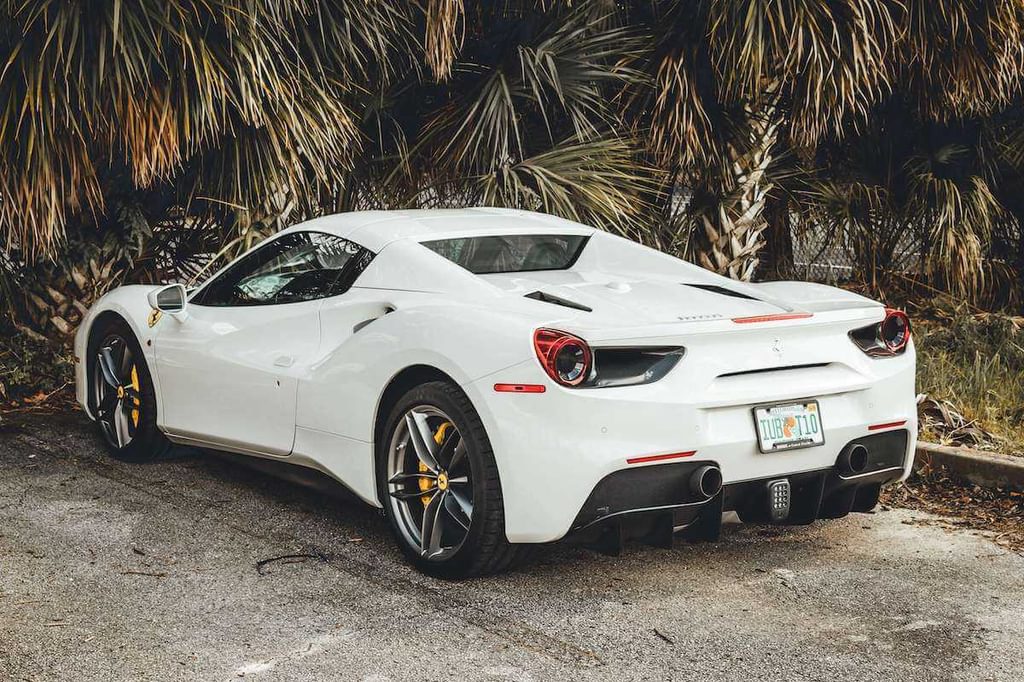 The fate of Ferrari in a car-sharing world
.
Devin Liddell | Principal Futurist
Devin Liddell
Devin is a futurist who designs preferred futures in aviation, automotive, smart cities, personal mobility, space travel, and more.
It's true: access over ownership will increasingly define our relationships with cars. But this isn't news, given that the first year in which the number of American consumers who gave up their cars exceeded those who purchased new cars wasn't 2013—it was way back in 2009. That said, the future vision of car sharing is missing something. There's something absent from all the emerging portraits of city dwellers scooting around in sensible compacts or identically painted Smart cars. What's unaccounted for so far is the real reason we've created so many car brands up to this point.
Yes, car sharing makes so much sense functionally; it removes the burdens of paid parking and maintenance and many other chores of car ownership. But car-sharing currently does a very poor job of connecting with what drivers want emotionally. That's because cars—and thus car brands—are closely tied to our personal archetypes and aspirations. Land Rover is for the sophisticated explorer, Porsche is for the performance-driven standard-setter, Chevrolet is for the can-do everyman, and so forth.
This distinction between functional and emotional attributes should not be underestimated. Just ask the marketers tasked with selling minivans. Those vehicles boast functional characteristics that their target audiences should adore. And yet the emotional stigma of minivans—their perceived ability to emasculate men, in particular—gets in the way. That's why marketers have had to infuse minivan advertisements with images of Vikings, panthers, and Marshall amplifiers—as Honda has done, or humorously reposition the vehicle as a "swagger wagon"—as Toyota did.
So as car-sharing grows, how will the category account for the century of emotion-driven brand building by carmakers? And, what impact will car sharing have on all those unique brands?
As a nascent industry, car sharing's current focus on functionality is expected. But the existing operators, such as Car2Go and Zipcar, as well as new operators, will eventually need to introduce services to account for our less-utilitarian, more emotional desires. Simple A-to-B and A-to-B-to-A trips are just the beginning of car sharing. There will be operators which address new use scenarios; vehicles specifically outfitted for weekend warriors and their gear, coaches and their players, and date nighters hitting the town (imagine the "celebrating our anniversary with a Lamborghini" Facebook posts). This is all to say that the future of car sharing is expansive—not reductive—and there will be lots of room for all kinds of car brands in this new landscape.
Predictably, carmakers will resist car sharing's access over ownership promise, mainly because all industries hyperventilate a bit when the status quo is turned on its head (see: the music industry after the MP3, photofinishing businesses after the digital camera, newspapers after the Internet, etc.). But this is wasted energy. Car sharing is beneficial to consumers and communities, so carmakers will have no choice but to adapt accordingly. And, more encouragingly, car sharing will be good for carmakers, especially luxury brands like Ferrari. Already, car-rental giants Hertz, Enterprise, and Avis feature the very top end of the car brand spectrum in their fleets, giving consumers access to the Bentley Continental GT, Ferrari F430 Spider, Lamborghini Gallardo, Lotus Evora, and McLaren MP4-12C. Car sharing will take this to the next level, presenting entirely new opportunities for carmakers to create emotional connections with audiences who would otherwise not be able to afford owning one their cars. Ferrari already gets this, as evidenced by the company's emergence as a sport-lifestyle brand through its licensing partnerships with both PUMA and Swiss watchmaker Hublot. After all, Ferrari sells only about 7,000 cars per year, partly in a bid to retain the brand's exclusivity. But its licensed-product collaborations reach exponentially more people, boosting the company's already impressive profits. Through car sharing, this boost will only get bigger as more audiences experience firsthand the exhilaration of driving one of Ferrari's famed cars, giving more consumers emotional ownership of the Ferrari brand. And it won't come at the cost of the brand's exclusivity, either. The ultra-wealthy will continue buying those 7,000 cars. Just like with passenger jets, "I have my own" will underscore that exclusivity.
The future of car sharing won't just be little beige boxes sensibly transporting citizens here and there. Rather, the future of car sharing looks a lot like the brand landscape we already have. This time, though, we'll have more opportunities to engage with more brands, especially previously unattainable brands. And that's good for carmakers and consumers alike.